Foton AUV to Play an Increasingly Vital Role in Hydrogen Fuel Cell Bus Industry
December 02,2021
Recently, China's state council issued Suggestions on Fighting Against Environmental Pollution and made it clear that it would strengthen its efforts to promote the commercial operation of hydrogen fuel cell vehicles. As one of the leading players in the hydrogen fuel cell bus industry, Foton AUV has already made major technological breakthroughs in such core fields as the power, efficiency and safety of hydrogen fuel cell vehicles.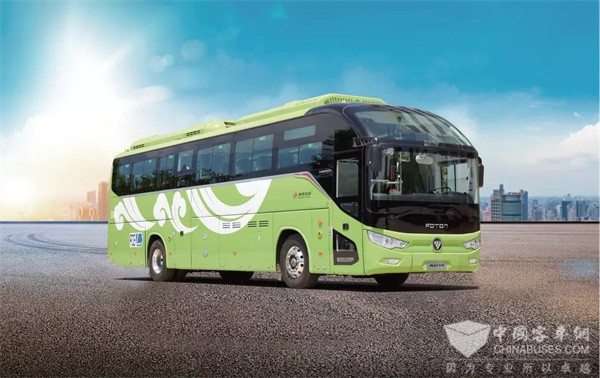 Foton AUV BJ6122 hydrogen fuel cell bus is equipped with a 150 kW fuel cell engine and after a hydrogen refill in just 15-30 minutes, it is able to drive 600 km continuously. Its 70MPa hydrogen system is highly competitive in the global market. In addition, its heat management technology not only effectively cuts the loss of heat, but also reduces the vehicle's energy consumption by 7.6%. In cold winter, the advanced technology can full ensure a warm and comfortable traveling environment for passengers.
In terms of safety, Foton AUV's multi-state coupling technology monitors the hydrogen storage tanks, hydrogen fuel cells, accumulator cells and driving motors in real-time. It will sound alarms when emergency occurs. Recently, Foton AUV's hydrogen fuel cell bus successfully went through a collision test, fully demonstrating its high reliability and high safety standards.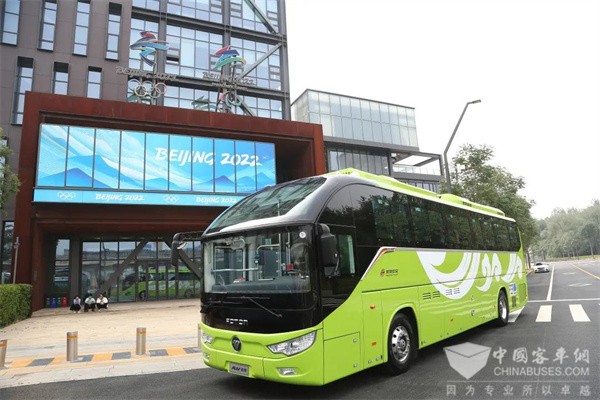 At the much-anticipated Beijing 2022 Winter Olympic Games, Foton AUV BJ6122 hydrogen fuel cell buses will be put into service, providing essential transportation services for athletes, referees and volunteers.
Foton AUV started researching and developing hydrogen fuel cell buses as early as 2006. So far, it has independently developed a series of key technologies, including integrated bus control, intelligent safety and energy-saving technology. As a leading player in the industry, it is fully committed to promoting the commercial operation of hydrogen fuel cell buses across the globe.
Source : www.chinabuses.org
Editor : Mark
Views:6077
Tags: Foton AUV hydrogen fuel cell bus
Poster Press to save or share