Golden Dragon Electric City Buses to Arrive in Bulgaria for Operation
November 14,2021
On November 7, workers on Golden Dragon's production lines in Haicang Dist., Xiamen, were working against the clock to assemble a batch of 12-meter electric city buses, which will soon be scheduled to arrive in Bulgaria for operation.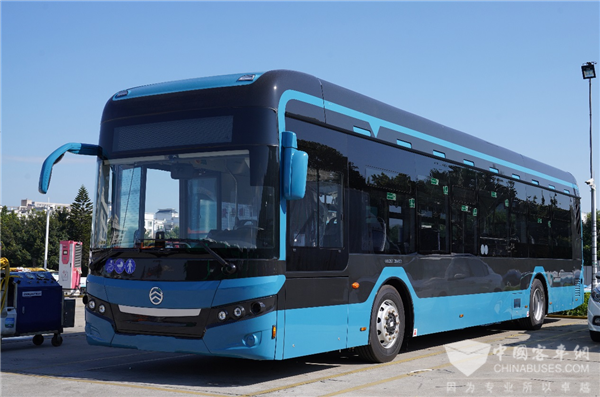 According to sources, Bulgaria placed its first order of 18 units 12-meter electric city buses on Golden Dragon this year, marking a new milestone for the bus maker's expansion in the east European market.
With a number of customized features, Golden Dragon 12-meter electric buses made for their customer in Bulgaria are much easier to maintain. By introducing the latest CMF design concept, the bus create a much more comfortable traveling and working environment for passengers and bus drivers.
Thanks to the introduction of light-weight materials, the electric bus achieves higher energy efficiency. It is equipped with a host of advanced technologies, including ECAS, EBS, drivers' alarming system, etc. Passengers can press the button on each row of the seat as well as on the handrail to stop the bus and get off. In addition, the bus has a special boarding ramp, which provides great convenience for those wheel-chair-confined passengers.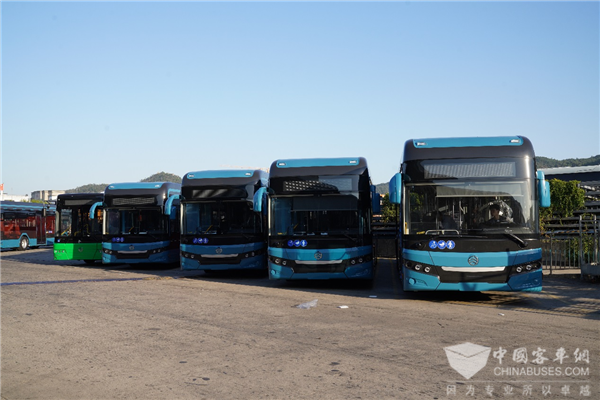 "Golden Dragon electric buses are extremely competitive not only in their prices, but also in their quality and safety standards. In addition, they fully meet our specific requirements", said Hristo Karakostov, CEO of Bulgaria-based Avto Engineering Holding Group.
Compared with fossil fuel powered buses, electric buses often get recharged at night when power rate is relatively low and thus can further cut their operation costs. Thanks to this, plus Golden Dragon's solid reputation in the market, the bus operator in Bulgaria finally decided to introduce electric city buses from the bus maker.
According to Wang Jingji, deputy general manager of Golden Dragon Overseas Sales Company, Bulgaria has been seeking a greener road for its development in recent years. Thus, electricity powered vehicles have been gaining a fast growing popularity in the country.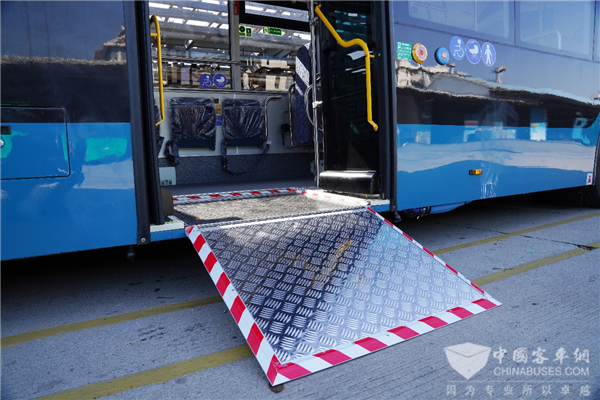 So far, Golden Dragon has sold over 34,000 units electric buses & coaches, which have made their way to a number of cities across China and in Israel, Netherlands, Norway, Denmark, etc.
Located in the southeast of Balkan Peninsula, Bulgaria is known for its tasty yogurt and refined rose oil and has thus earned a reputation as a rose nation.
Source : www.chinabuses.org
Editor : Lucy
Views:12178
Poster Press to save or share