Zhongtong Ruitong V60 Serves the 11th National Games for Persons with Disabilities & the 8th National Special Olympic Games
October 28,2021
From October 22 to 29, the 11th National Games for Persons with Disabilities & the 8th National Special Olympic Games of the People Republic of China was held in Xi'an, Shaanxi Province.
After serving the 14th National Games of China, Zhongtong Ruitong V60 continued to provide comfortable transportation services for all athletes for the high-profile event.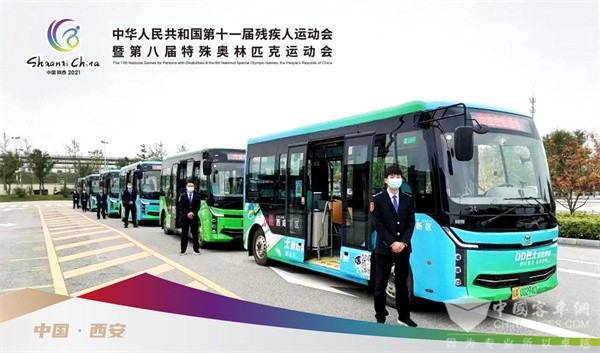 Measuring 6-meter in length, 2.09-meter in width and 2.72-meter in height, Ruitong V60 is highly intelligent and highly efficient. Moreover, it achieves higher reliability and higher maneuverability. With an extremely agile body, V60 provides more spacious room for passengers.
On board, V60 has a host of travel amenities available for passengers, including advanced ventilation systems, better lighting plans, USB portals. In addition, it has a boarding ramp for those wheelchair using passengers.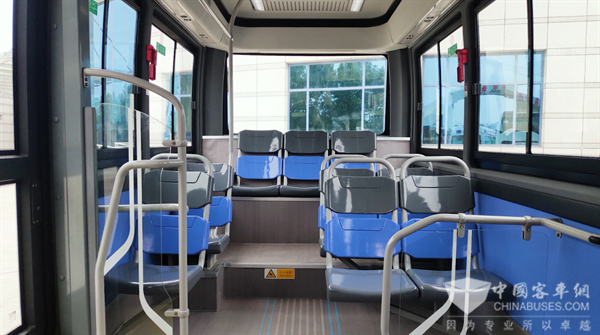 On the back of Zhongtong Intelligent Data Platform, V60 can be monitored in real-time, which helps bus operators better manage their vehicles. Through an analysis of data collected, bus operators can further improve the overall efficiency of their vehicles.
Equipped with AI facial recognition technology, big data analysis, ADAS, energy-saving control, anti-fatigue driving, safety control and other intelligent technologies, V60 has reached IP68 in high-voltage protection. Having successfully passed an endurance test for over 30,000 km, the bus has further improved its overall safety standards and cut its operation costs.
Source : www.chinabuses.org
Editor : Mark
Tags: Zhongtong tourist bus V60
Poster Press to save or share