Golden Dragon Polestar Electric Double Decker Buses Start Operation in Wuxi
October 25,2021
Recently, a new batch of Golden Dragon Polestar electric double-deckers officially started operation in Wuxi, a well-renowned historical city in Jiangsu province, providing greener and more convenient transportation services for passengers.
With one-step access on its first floor, Polestar electric double-decker can easily walk on board without bending their bodies, providing more spacious room for passengers. With an upgraded interior, the double-decker can load more passengers and offer and a brand new angle to look at the city. Its LED lamps are another highlight of the double-decker.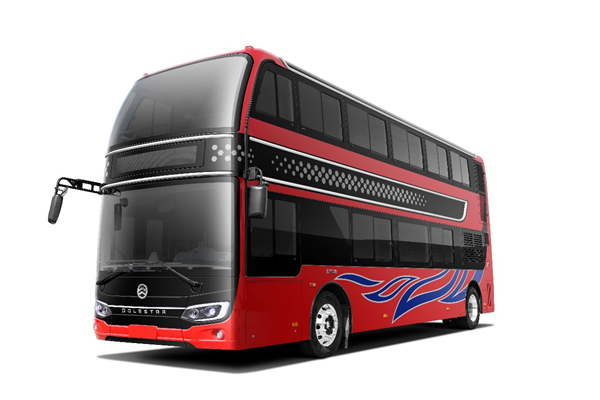 Coated in red color, Polestar electric double-decker is equipped with a host of advanced technologies, including human-machine interaction system, AC system, continuously variable transmission (CVT), enclosed driver's cockpit, etc. In addition, its panoramic viewing system, lane deviation warning system, front & rear anti-collision system, electronically controlled rear view mirror, tire pressure monitoring system have greatly improved the overall safety standards of the bus. After getting fully recharged, it is able to drive 300 km continuously, fully meeting the daily operation requirements in urban areas.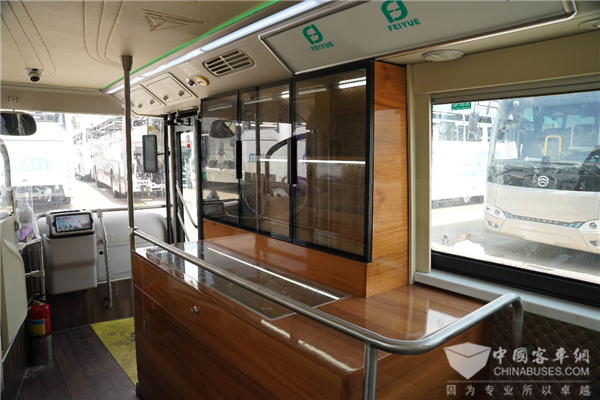 Polestar electric double-decker also boasts more travel amenities for passengers, including ergonomically designed seats, USB portals, LED screens, atmospheric lamps, a boarding ramp for those physically challenged, etc.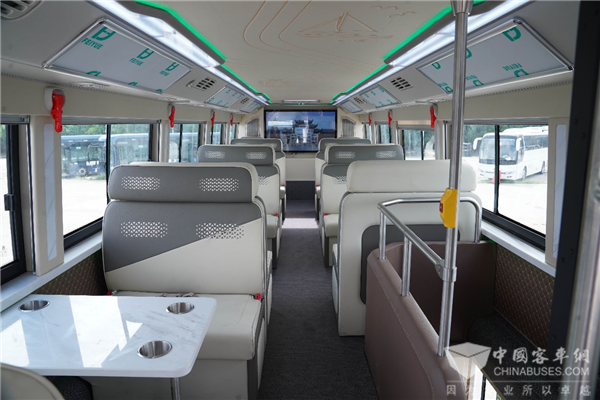 For a long time, bus routes with double-deckers have been acknowledged as the most beautiful in Wuxi as passengers on board can easily experience some of the best parts of the urban landscape.
Source : www.chinabuses.org
Editor : Isabella
Views:6399
Poster Press to save or share