30 Units Foton AUV Hydrogen Fuel Cell Buses Delivered to Hydrogen Power Technology
October 25,2021
On October 21, a grand ceremony was held at BAIC Foton's headquarters to mark the delivery of 30 units Foton AUV BJ6116 hydrogen fuel cell buses to Hydrogen Power (Beijing) Technology Co., Ltd. (hereafter referred to as Hydrogen Power Technology), a subsidiary of SPIC Hydrogen Power Corp.
According to Foton AUV, all the new buses will be put into service for Beijing 2022 Winter Olympic Games, providing carbon-free transportation services for athletes, referees and volunteers.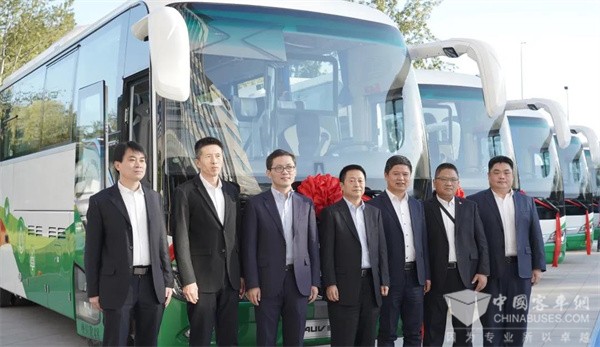 As one of the major bus models designated by Beijing 2022 Winter Olympic Games, Foton AUV BJ6116 is equipped with a hydrogen fuel cell engine independently developed by SPIC Hydrogen Power Corp. The bus achieves higher safety standards, higher adaptability and higher energy efficiency. It is revealed that it is able to cut it hydrogen consumption by 7.6%.
"The delivery represents our latest achievement made by the joint efforts between Hydrogen Power Technology and Foton AUV. The two companies will continue to deepen their cooperation to make its own positive impact on promoting China's carbon neutralization", said Zhang Yinguang, General Manager of SPIC Hydrogen Power Corp.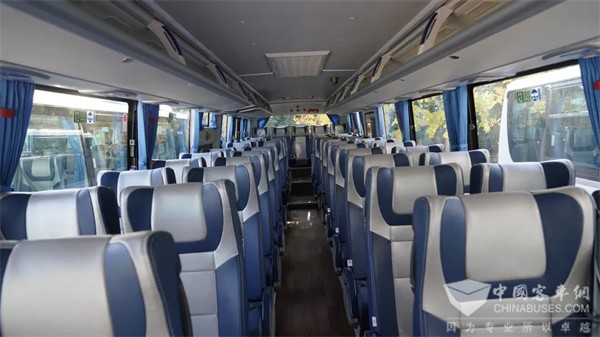 On the back of SPIC, Hydrogen Power Technology is committed to promoting the sound and sustainable development of the hydrogen power industry.
"We will continue to work closely with SPIC and Hydrogen Power Technology to ensure the best quality of our hydrogen fuel cell buses", said Han Dong, vice president of Foton AUV Bus Department.
Source : www.chinabuses.org
Editor : Lucy
Views:4515
Tags: Foton AUV hydrogen fuel cell bus
Poster Press to save or share