Shenzhen's First Hydrogen-Powered Bus Route Starts Operation
October 22,2021
On October 20,2021, Shenzhen's first hydrogen-powered bus route officially opened in Longgang District. Five hydrogen-powered city buses were put into operation. On the first day of their operation, passengers were granted the bus rides for free.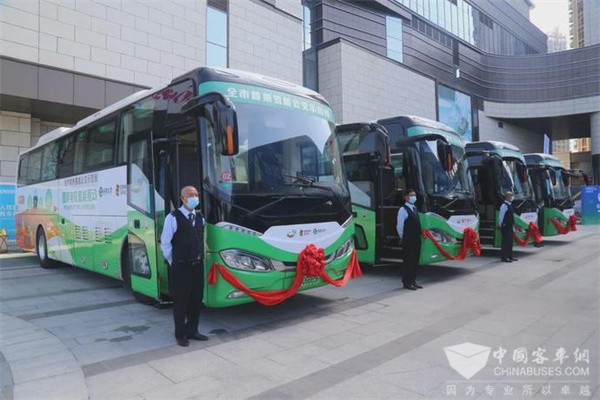 According to the bus operator, its hydrogen-powered bus is able to drive 650 km continuously after a hydrogen refill. The new buses represent Shenzhen's new move to build more environmentally friendly public transport network.
Having served at China-ASEAN Expo and Bo'ao Asia Forum, hydrogen-powered buses will provide transportation services at 2022 Beijing Winter Olympic Games.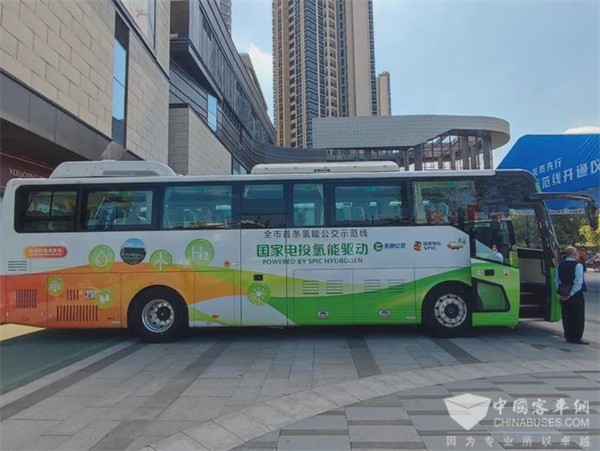 In recent years, Longgang District in Shenzhen has been actively involved in promoting green development and it has been recognized as a pilot zone for low-carbon economy. In addition, it has hosted International Low-carbon Forum for five consecutive times.
Source : www.chinabuses.org
Editor : Mark
Views:5635
Poster Press to save or share