King Long Continues to Strengthen its Presence in Cyprus
September 30,2021
Thanks to the launch of the Belt & Road Initiative just a few years ago, King Long, one of the leading bus makers in China, has established long-term cooperative ties with bus operators in Cyprus.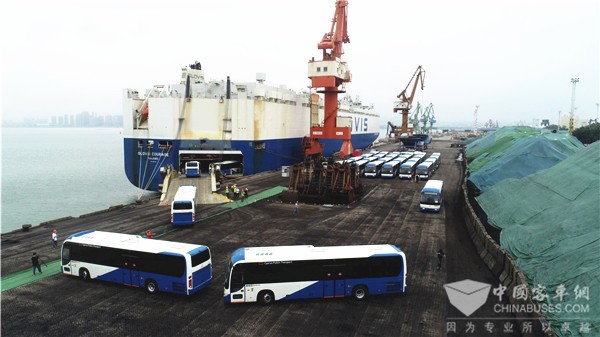 With a strategic geographic location, Cyprus serves as a springboard for King Long's expansion in Europe. Making its first entry into Cyprus in 2008, King Long exported 70 units city buses to the country in 2010 and delivered a record number of 200 units buses to the country in 2020. Currently, about 300 units King Long buses & coaches are working smoothly in Cyprus, accounting for over 91% of all buses made in China.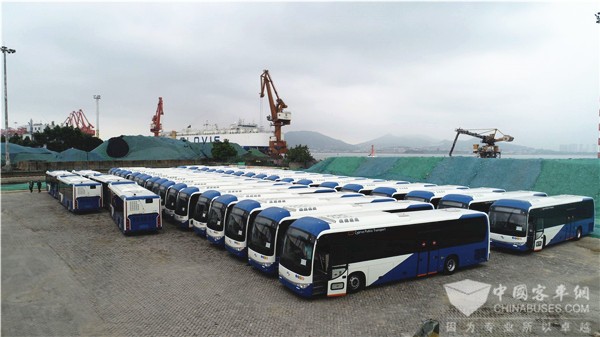 According to King Long, most of its buses and travel coaches working in Cyprus measure 12-meter in length. In May, 2020, the 200 units King Long high-end buses put into operation in Cyprus consist of U12 and B12 models, both of which fully comply with Euro VI Emission Standards. On July 1, Cyprus' minister of transport took a ride on King Long bus. He also tweeted his bus ride to work on July 6.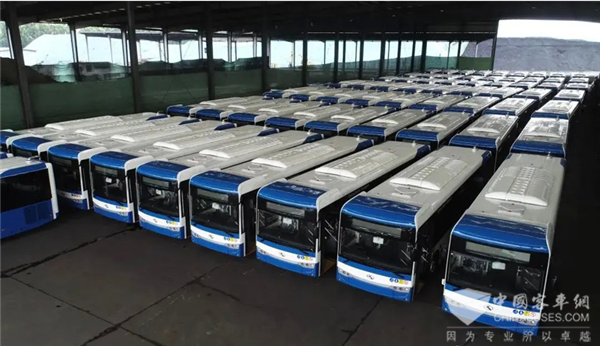 From August 14 to September 8, 2020, four after-sales service engineers were sent to work in Cyprus, providing on-site technical supports to local bus operators. Their professionalism and skills have left an indelible impression on King Long's customers.
With much improved sanitizing systems, King Long U12 and B12 buses can effectively prevent the spread of air-borne infectious diseases, providing safer, greener and more comfortable travel services for passengers. So far, they have already won great popularity among local residents in Nicosia, the capital of Cyprus.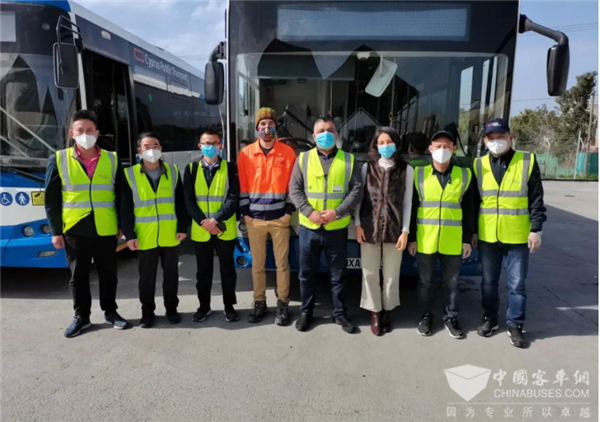 Despite all the challenges brought by COVID-19 since earlier 2020, King Long has managed to ensure the smooth operation of all its buses and coaches. "The users' manual and online training sessions are extremely helpful for us", said the bus operator from Cyprus.
Apart from buses, King Long also has cargo transportation vehicles in operation in Cyprus. As 2021 marks the 50
th
founding anniversary of the diplomatic relations between China and Cyprus, King Long is now set on further strengthening its presence in the country.
Source : www.chinabuses.org
Editor : Isabella
Views:9142
Poster Press to save or share