Distinguished Diplomats Pay A Special Visit to King Long
September 16,2021
On September 9, Sri Lanka ambassador Dr. Palitha Kohona led a special team and paid a special visit to King Long. Zhang Bin, Vice President of King Long, Zheng Xiaohu, General Manager of King Long International Trade, extended the company's warmest welcome to the distinguished guests. Then, they accompanied the guests, visiting the bus maker's corporate culture exhibition hall, production lines. Visitors also took a ride on a King Long 12-meter luxury bus, which is particularly designed for Sri Lanka's travel market.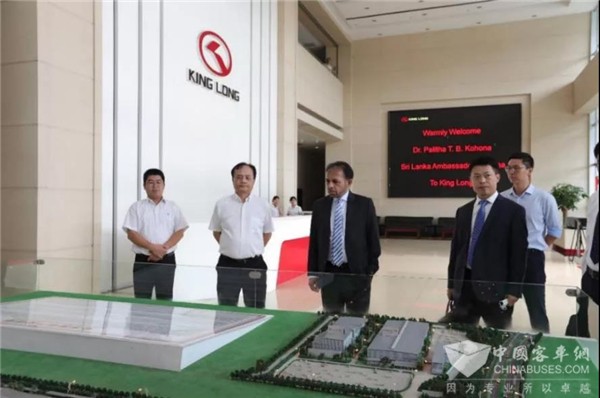 Reviewing King Long's impressive achievements in the passed 33 years, particularly its intelligent transportation solutions, electric and light-weight buses, guests from Sri Lanka showed their keen interest in King Long products and services. The ambassador of Sri Lanka to China, Dr. Palitha Kohona expressed his hope that King Long could build new production facilities in his country, which will not only meet the country's demand for high-quality buss, but also act as a springboard for King Long's overseas expansion.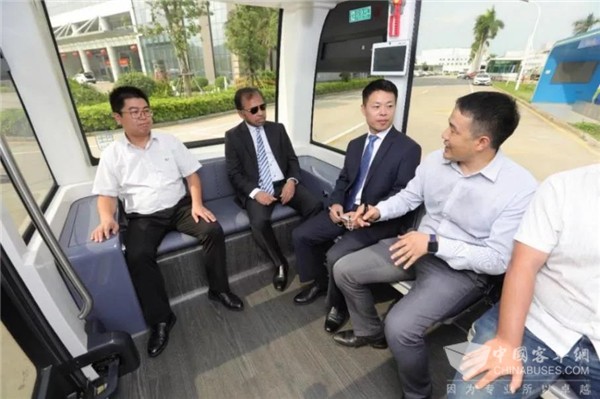 At the end of Sri Lanka guests' visit, King Long and China Merchants Hambantota Port signed a memorandum for strategic cooperation. The two parties will further deepen their cooperation and seek a win-win situation for both parties. Zhang Bin, also presented a King Long bus model to Dr. Palitha Kohona.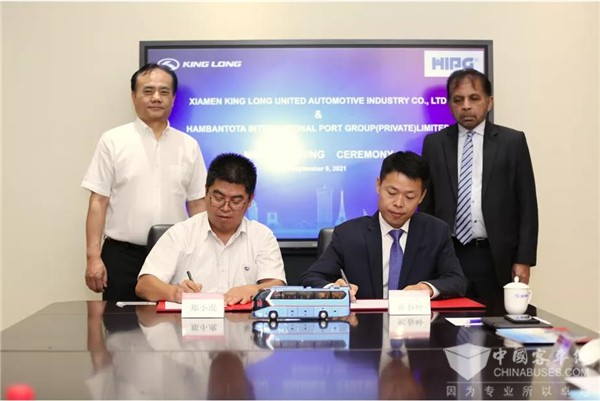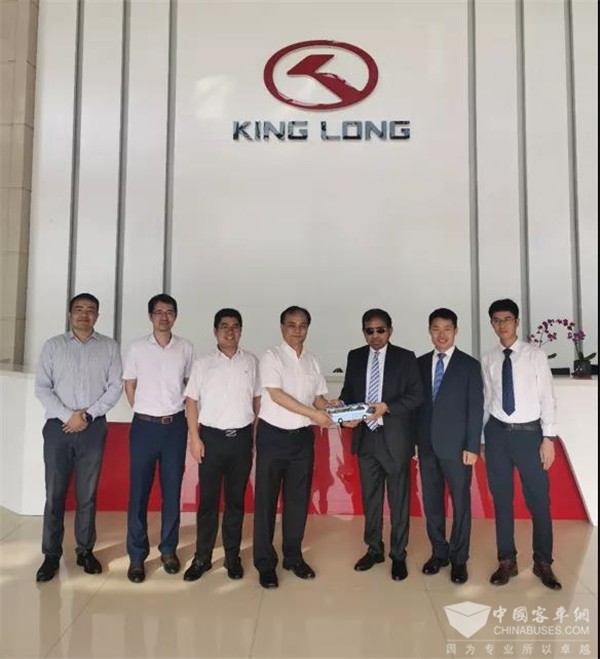 On September 10, Andrey Andreev, consul general of the consulate general of Belarus in Shanghai, together with Li Xiaoxiao, General Manager of China-Belarus Industrial Park Development Co., Ltd. China Department, Hou Changqing, deputy general manager of the company, paid a special visit to King Long. They visited the bus maker's Corporate Culture Corridor, State-level Experiment Center and took a closer look at buses particularly designed for Belarus.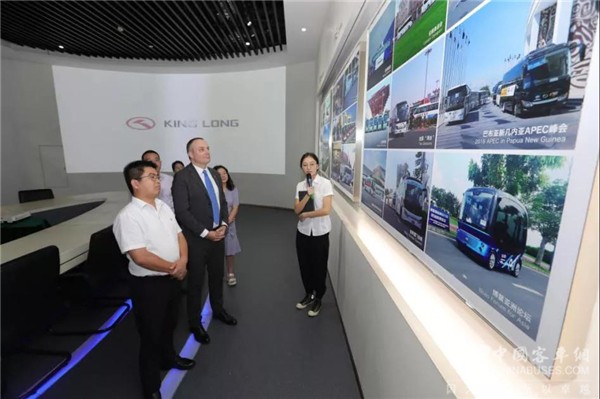 Andrey Andreev spoke highly of King Long's huge success in the past 30-plus years and made detailed inquires about the active & passive safety measures, working mechanisms in extremely low temperatures. According to Zheng Xiaohu, King Long has made many breakthroughs in electric buses, internet-connected buses, autonomous driving buses and light-weight buses. Currently, it is dedicated to inject new dynamics to China-Belarus Industrial Park.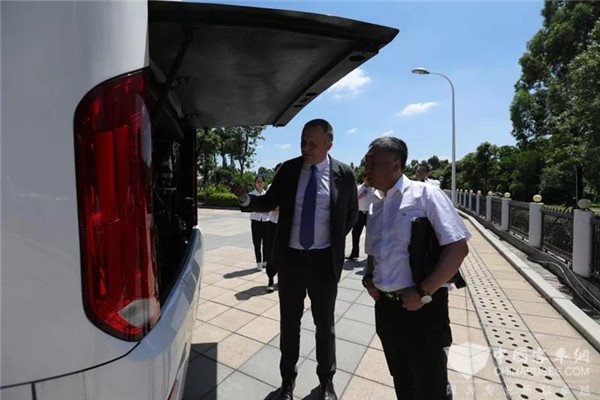 As one of the pioneers in going global, King Long is committed to providing greener and more convenient transportation services for passengers across the world. The bus maker officially entered the overseas market almost two decades ago. So far, it has established a solid presence in many countries and regions across the world.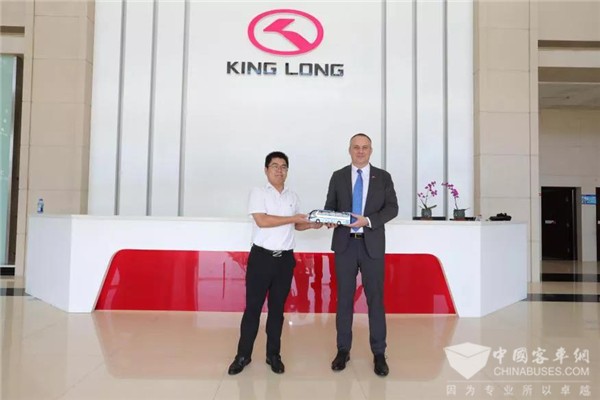 Source : www.chinabuses.org
Editor : Isabella