64 Units 18-meter Foton City Buses Start Operation on BRT Routes in Pakistan
September 10,2021
In earlier September, 64 units 18-meter Foton city buses officially started operation on BRT routes in Lahore, the second largest city with a history of over 2,000 years in Pakistan.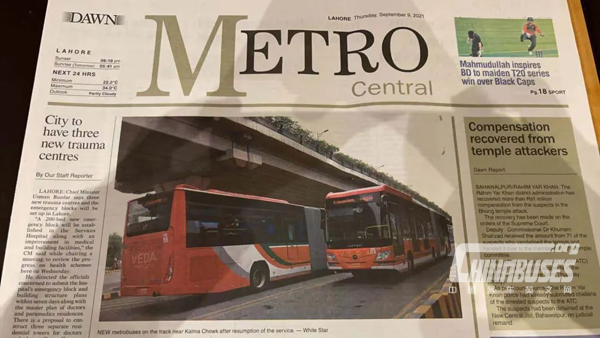 The BRT routes play a vital role in the city's public transport, connecting major tourist attractions, government agencies, business hubs and suburban areas. With the arrival of Foton city buses, Lahore expects to greatly ease its traffic congestion, reduce the environmental pollution caused by traffic jams and bring more travel conveniences for local residents.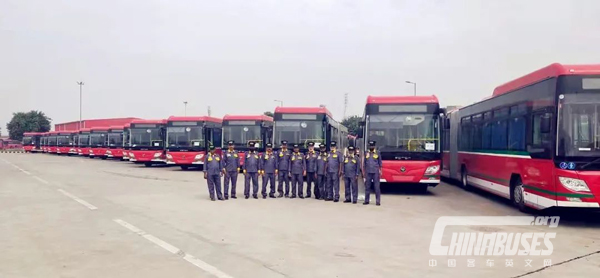 According to Foton, it is the very first time for the bus maker to deliver such a large number of 18-meter articulated city buses to overseas customers. In addition, Foton will provide operation assistance to the local bus operator to ensure more travel convenience for local residents.
To suit the local operation conditions, Foton has further improved the safety, intelligence and sanitation standards of its vehicles.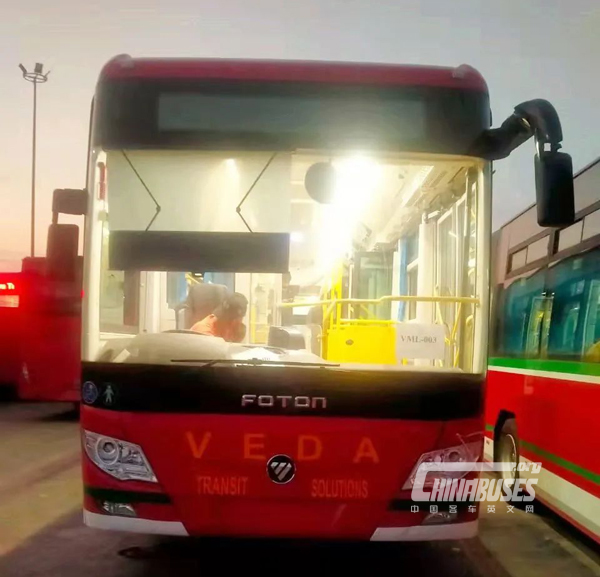 So far, Foton's buses with monocoque and light-weight body structures have sold over 30,000 units across the globe. Considering the operation speed and distances between bus stations in Lahore, Foton has further improved the power systems and braking systems of its buses.
Foton 18-meter articulated bus is equipped with three-tier CAN system, which help bus operators monitor vehicles' operation in real-time.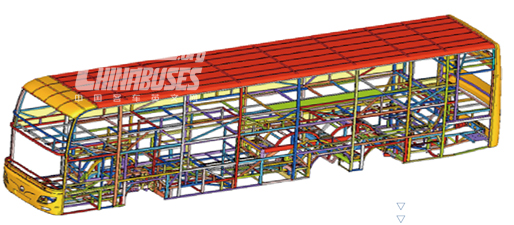 To effectively prevent the spread of air-borne diseases, such as COVID-19, Foton 18-meter articulated bus has introduced automatic sanitizing system. In addition, its advanced air-conditioning system can efficiently ventilate the air on bus and adjust the temperature at the most comfortable level for passengers.
When the bus door opens, the ventilation system above will automatically start working and thus help the bus reduce energy consumption.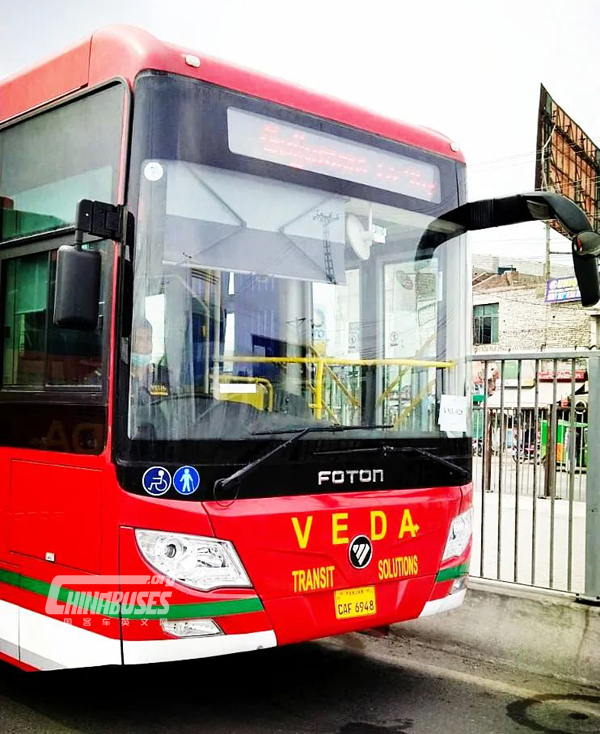 The operation of Foton 18-meter city buses in Pakistan marks a brand new era for Foton's globalization, fully showcasing the bus maker's commitment to providing greener and more comfortable transportation solutions for global customers.
Source : www.chinabuses.org
Editor : Lucy
Views:7077
Poster Press to save or share