Jigs & Fixtures for Golden Dragon's CKD Project to Arrive in Egypt Soon
September 03,2021
On August 25, some jigs & fixtures, including welding fixture were shipped in Xiamen for Golden Dragon's CKD project in Egypt, marking a huge step forward for the bus maker's globalization drive.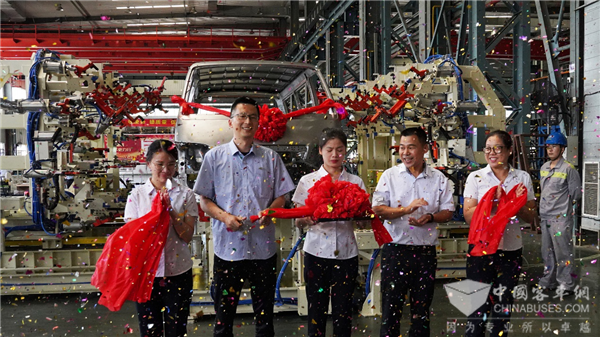 According to Golden Dragon, it is the first batch of jigs & fixtures to Egypt. Later this year, five batches of CKD components for 1,000 units light vans will also arrive in Egypt. With advanced technologies and high-end spare parts, the CKD project in the country will further improve the production efficiency and reduce the workload for workers.
To ensure the quality of all products produced locally, all jigs & fixtures has already gone through trial operation in China and will further be tested after arriving in Egypt. Technical engineers from Golden Dragon will fly to Egypt to provide on-site training sessions to the local workers before the start of the official production.
So far, the construction of two production buildings has already completed. They are scheduled for trial operation in November this year.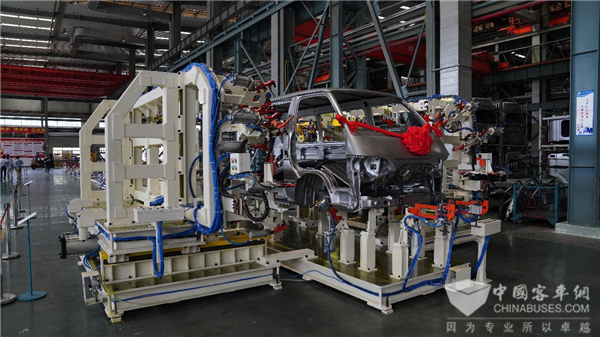 In 2021, Egyptian government made the decision to significantly cut the country's import of fully assembled vehicles. In the meantime, it further reduced the tariffs of CKD components to increase employment and boost the development of the country's auto industry. In response to the changing market conditions, Golden Dragon joined hands with Egypt-based EI Kasrawy to launch a CKD project.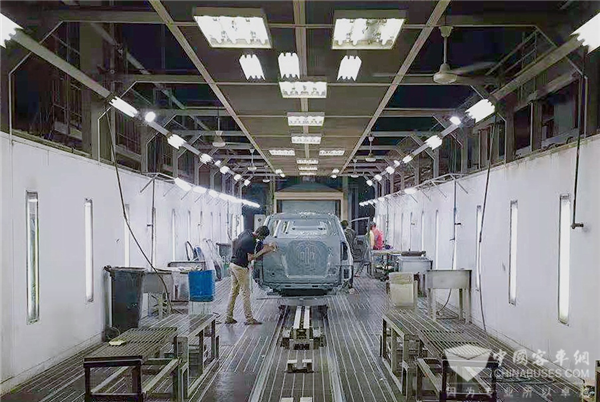 "Golden Dragon was definitely the first bus maker we could think of when we planned to produce light buses locally", said Mr. Eslam, Deputy General Manager of El Kasrawy. "For years, we have been working closely. As we share the same commitment to better serving our customers, we have complete faith in Golden Dragon's products and its after-sales services", he added.
By 2022, the CKD project is expected to increase its annual production capacity to 5,000 units buses and market its products in north Africa, east Africa, west Africa and the Middle East countries.
As a major country in north Africa, Egypt possesses a strategic geographic location, connecting west Asia and African continent. Since entering the Egyptian market in 2010, Golden Dragon has already established a solid presence in the country. So far, the number of Golden Dragon buses in operation in Egypt has exceeded 33,000 units.
Apart from Egypt, Golden Dragon has already launched its CKD projects in Nigeria, Tunis, Philippines, Malaysia, Thailand, Ethiopia, etc. So far, the bus maker has established a formidable presence across the globe.
Source : www.chinabuses.org
Editor : Isabella
Views:5594
Tags: Golden Dragon CKD Project Egypt Africa
Poster Press to save or share