Hydrogen Fuel Cell Buses to Serve Beijing Winter Olympic Games in 2022
August 27,2021
On August 24, Green Public Transport Online Forum was held in Beijing. In preparation for Beijing Winter Olympic Games in 2022, Beijing Public Transport Group has increased the percentage of its new energy buses and clean energy buses to over 80%, lowering the carbon emissions significantly in recent years.
In addition, the bus operator is planning to introduce hydrogen fuel cell buses and speed up the construction process of hydrogen refilling stations and recharging stations. So far, over 1,000 recharging posts have already been built. In later this year, two hydrogen refilling stations will complete their construction.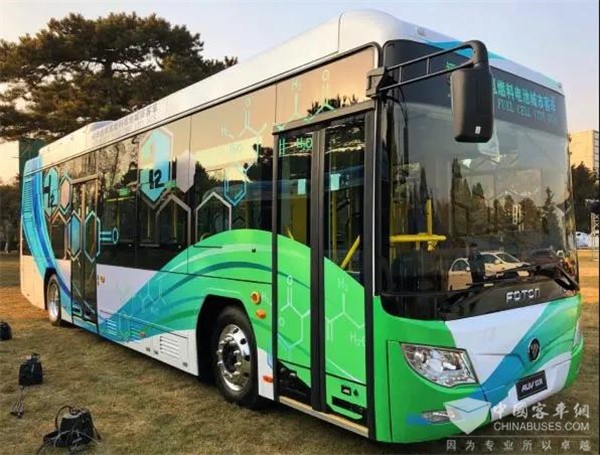 In 2021, Beijing bought 212 units hydrogen fuel cell buses, aiming to further reduce percentage of fossil fuel powered buses.
According to Beijing Hydrogen Energy Industry Development Plan (2021-2025), the capital will take full advantage of hosting the Winter Olympic Games and promote the commercial operation of hydrogen fuel cell buses.
Beijing Public Transport Group has already established comprehensive emission control regulations. Thanks to the latest internet of vehicle technologies, the bus operator has built bus whole lifecycle management system, which monitors the carbon emissions in realtime.
In 2016, Beijing Public Transport Group realized to peak its carbon emissions (1.5 million tons). By replacing fossil fuel powered buses and putting more electric buses and hybrid buses into operation, the company has been constantly reducing carbon emissions in the capital city.
Source : www.chinabuses.org
Editor : Mark
Views:4473
Tags: Foton AUV hydrogen fuel cell bus
Poster Press to save or share