Golden Dragon Continues to Strengthen Marketing Efforts in Africa
August 19,2021
Before 2004, African's public transportation market was dominated by bus brands from Europe, the USA and Japan. However, marketing personnel was rarely seen. Then, Chinese bus brands entered African market.
To better serve local customers, Golden Dragon, one of Chinese leading bus brands, started conducting thorough research in Africa in order to gain a full knowledge of customers' special needs and requirements.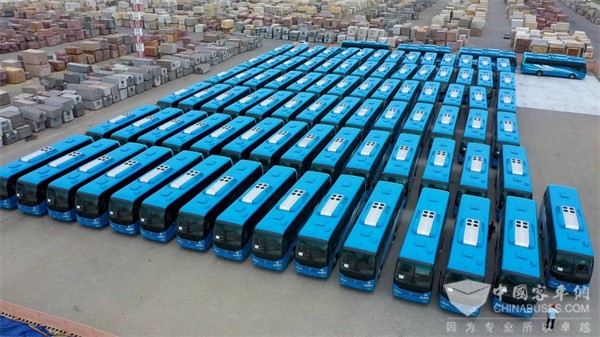 In 2018, China-Africa Cooperation Forum Beijing Summit was held, paving the way for deepening cooperative ties between companies from China and Africa. "Africa is a vast continent with very unbalanced development. Each country on this continent has its own culture. However, in all countries in Africa, buses play an extremely important role in people's daily lives", said An Min, General Manager of Golden Dragon Overseas Sales Company. "For example, bus operators from west Africa attach paramount importance to vehicles' reliability while those in north Africa also set higher demands for entertainment facilities", added An Min.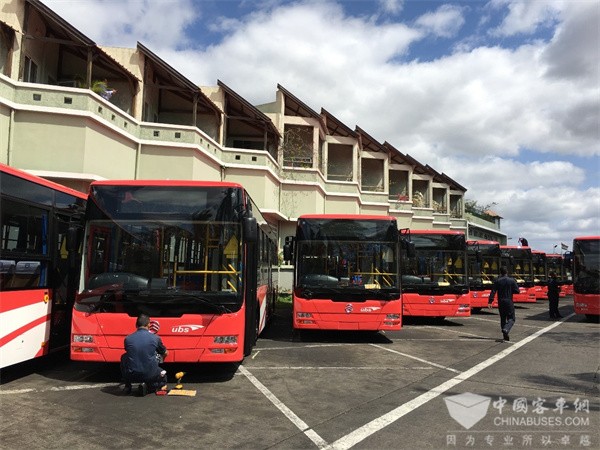 When Golden Dragon first entered Africa, it made slight adjustments with its products according to customers' requirements. Sometimes, its after-sales engineers drove over ten hours to address customers' emergencies. "Buses made for Chinese market may not adapt to African market as China and Africa are now at different development stage. Our after-sales service team spent a huge amount of time studying local operation conditions and bus drivers' driving habits. Gradually, our hard efforts paid off", said An Min. After three years' research and development from 2014 to 2017, Golden Dragon successfully rolled out a new bus model with its engine mounted in the front of the vehicle. So far, the number of the bus model in operation has exceeded 1,000 units, accounting for over 70% of the bus maker's overall export volume in Africa.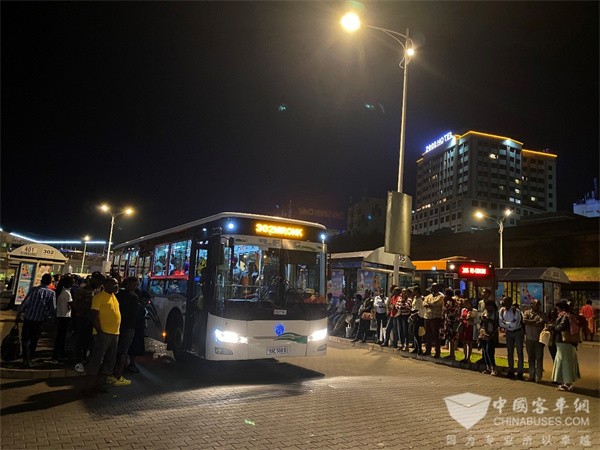 Having entered the market for over a decade, Golden Dragon has already established a solid presence in east, west and south of the continent. Since 2019, Golden Dragon's market share, sales volume and sales revenue all ranked the first place among all bus makers from China. This year, in particularly, the bus maker successfully obtained several major bus orders from its customers in Africa.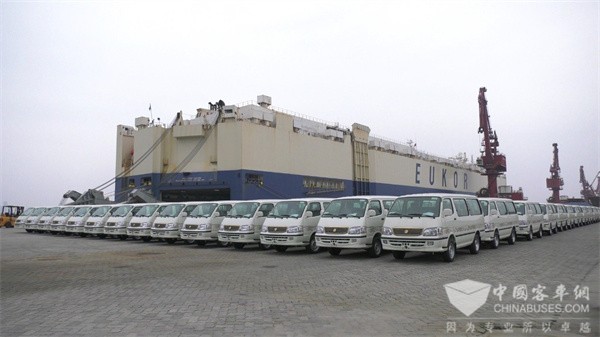 Source : www.chinabuses.org
Editor : Isabella
Views:5807
Tags: Golden Dragon Africa market
Poster Press to save or share