The Chinese Bus Company BYD Driving UK's Electric Bus Boom
July 12,2021
The UK is on track to convert its public bus fleet to electric vehicles, and one of China's largest electric bus companies is behind the effort. Currently there are around 1,000 electric buses on the road in the UK, but the plan is to add hundreds more.
A partnership between Chinese company BYD and British firm Alexander Dennis Limited (ADL) is selling electric buses to London transport operators. BYD managing director, Frank Thorpe, said that despite the pandemic, orders are still coming in.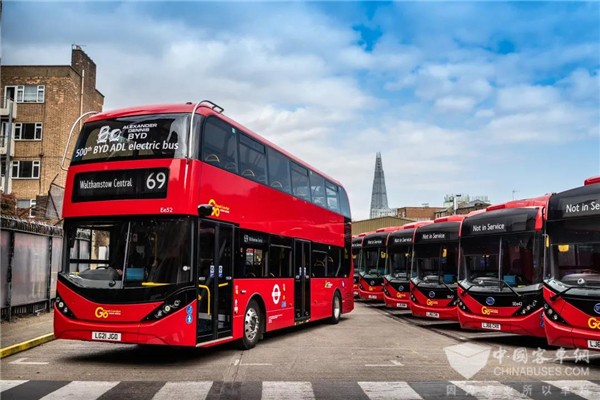 "At its worst we saw ridership on buses drop by 90 percent and that was disastrous for the companies that were operating our products," Thorpe said.
"People are returning to public transport but it's probably likely they are not going to return to the full extent that they did pre-pandemic."
This year the British government committed over $4 billion to support getting more electric buses on the road in England.
By 2037 Transport for London aims to convert 9000 London buses to electric.
"We're seeing significant orders for London," Thorpe said. "Transport for London's defined strategy for conversion to zero bus network is now resulting in real, tangible volume orders."
The company has also had positive signs from Scotland with the government providing subsidy support for electric buses and is also expecting to roll out electric buses in Birmingham, Manchester and Bristol.
BYD is providing the electric battery technology and ADL is manufacturing a classic London double decker bus at its factory in Scotland.
As for the passenger experience, on an electric bus the ride is quieter, smoother and you can even charge your mobile phone from USB ports on the bus.
Source : CGTN
Editor : Nicole
Views:5817
Tags: BYD electric bus ADL Europe
Poster Press to save or share