Ankai New Generation Best N7 Makes its Debut in Beijing
July 08,2021
On July 7, 2021 China International Exhibition on Buses, Trucks and Components officially opened in Beijing. Ankai's new generation Best N7 was revealed to the public for the first time, further diversifying the bus maker's product line.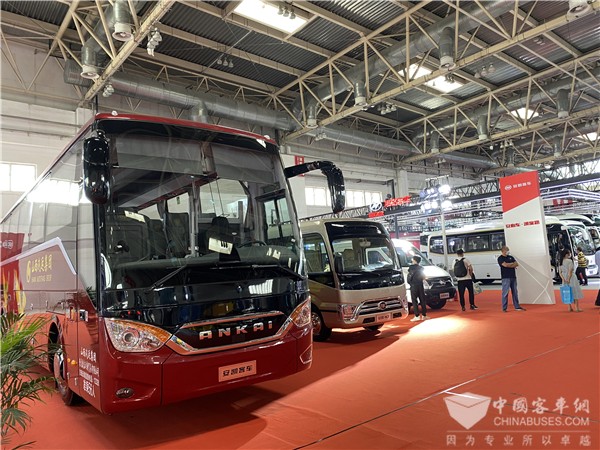 After Best N7 makes its debut at a time when China is making an all-out effort to peak its carbon emissions. With higher intelligence, higher efficiency and higher environmental friendliness, N7 has successfully passed a series of stringent tests in extremely harsh conditions, such in areas with an altitude of over 4,000 meters, or with temperatures above 40℃ or -30℃. It has also gone through a 60,000-km endurance test.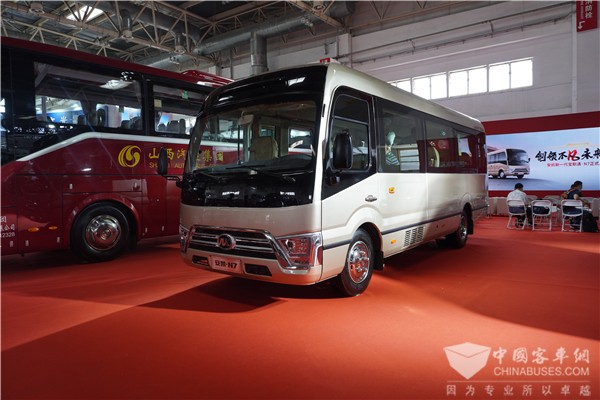 In addition, N7 is equipped with a host of advanced technologies, including disc braking system, ESC+ABS+EBD, lane deviation warning system, panoramic view system, tire pressure warning system, anti-flat-tire system, etc.
According to Ankai, N7 has three different models available to suit customers' varied needs. It also has well-tested diesel or gasoline powered drivelines. With roof windows, big side windows, NVH, new ventilation systems, ergonomically designed seats, N7 provides unprecedented travel comforts for passengers.
Source : www.chinabuses.org
Editor : Mark
Tags: Ankai Ankai Best N7