50 Units Golden Dragon Travel Buses with More Customized Features to Arrive in Zimbabwe for Operation
July 01,2021
On June 30, 50 units Golden Dragon travel Buses with front engine (FF) officially boarded an ocean liner. Soon, they will arrive in Zimbabwe to provide more convenient commuting services for residents in Harare, the capital of Zimbabwe.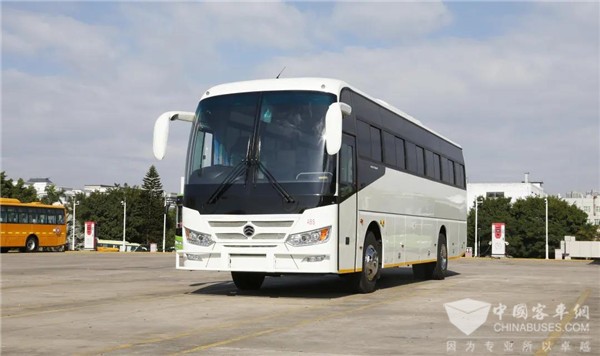 According to the bus maker, the number of Golden Dragon buses & coaches in operation in the African country has exceeded 500 units, making Golden Dragon one of the fastest growing bus brand in Zimbabwe.
Since the new government came into office in 2018, Zimbabwe has taken a number of measures to improve people's livelihood. By prohibiting the small vans on the road, the government has introduced large-sized city buses.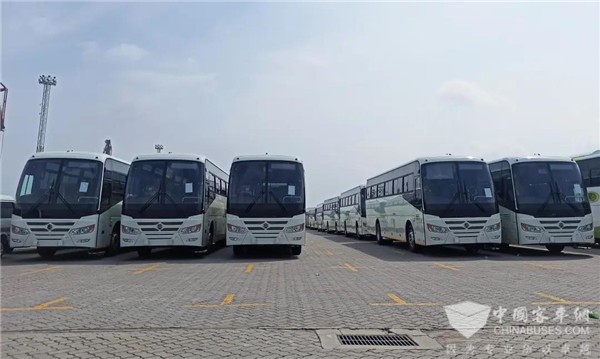 In 2020, Zimbabwe bought 100 units Golden Dragon city buses with front engine. As a land-locked country located in the southeast of African continent, it is, for most of its land, over 1,000 meters above the sea level. With mountainous roads, it sets extremely high standards for vehicles' power performances and their chassis.
In response to the particular working conditions in Zimbabwe, Golden Dragon rolled out buses and coaches with front engine. With higher chassis, they are particularly agile on the road. Equipped with Cummins engines, manually controlled transmission gearboxes, electric eddy current retarders, the travel coaches particularly designed for Zimbabwe achieve higher energy efficiency and better maneuverability.
Upon the customer's requirements, Golden Dragon travel coaches also have front & rear anti-collision beams, giving extra protection for the coaches. With a luggage compartment of 9 cubic meters, the coach is better positioned to meet passengers' travel demands.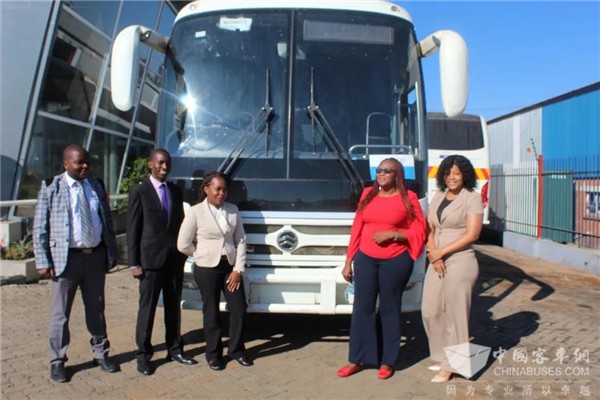 "Golden Dragon is truly a visionary enterprise with a strong commitment to technological innovation. Our needs and requirements have been fully satisfied, paving the way for our success", said Patrick Masocha, CEO of Golden Dragon's partner in Zimbabwe. "Apart from its high-quality products, it (Golden Dragon) also provides timely after-sales services. Through our cooperation, we can surely fill the gap in our market", added Patrick.
In recent years, Zimbabwe has witnessed fast growing economic ties with China since the two countries complement each other in many areas. "We are going to further strengthen our cooperation with Golden Dragon and build buses & coaches for the African market", revealed Patrick. A batch of Golden Dragon buses (in KD form) was delivered to Zimbabwe in March this year and will be assembled this month. The KD project is set to further strengthening Golden Dragon's overall competitiveness in Zimbabwe and creating more job opportunities for local residents.
Source : www.chinabuses.org
Editor : Lucy
Views:12138
Tags: Golden Dragon Zimbabwe Africa
Poster Press to save or share