King Long, Golden Dragon and Higer: Combined Brand Value Exceeds 150 Billion RMB
June 25,2021
On June 22 the 18th World Brand Conference, organized by World Brand Lab, was held in Beijing. King Long, with a brand value of 59.285 billion RMB, ranks the 115th place in China; Higer, with a brand value of 57.226 billion RMB, ranks the 130th place; Golden Dragon, with a brand value of 35.136 billion RMB, ranks the 215th place.
The three brands together, have a combined value of 151.647 billion RMB.
King Long Motor Group, which owns the three brands, has already delivered over one million buses & coaches to its customers in 168 countries and regions across the world. It has served a number of high-profile events, including BRICS Summit, World Expo, Asia Sports Games, World Cup, Bo'ao Asia Forum, Beijing Olympic Games, etc. In addition, King Long's bus export volume has been ranking the first place for over ten years in China.
"I have witnessed the amazing growth of Chinese brands, some of which have already earned a solid reputation across the world. It is my hope that more and more people could get a better understanding of China through Chinese brands", said Steve Woolgar, the chairman of World Brand Lab and the honorary professor of Oxford University.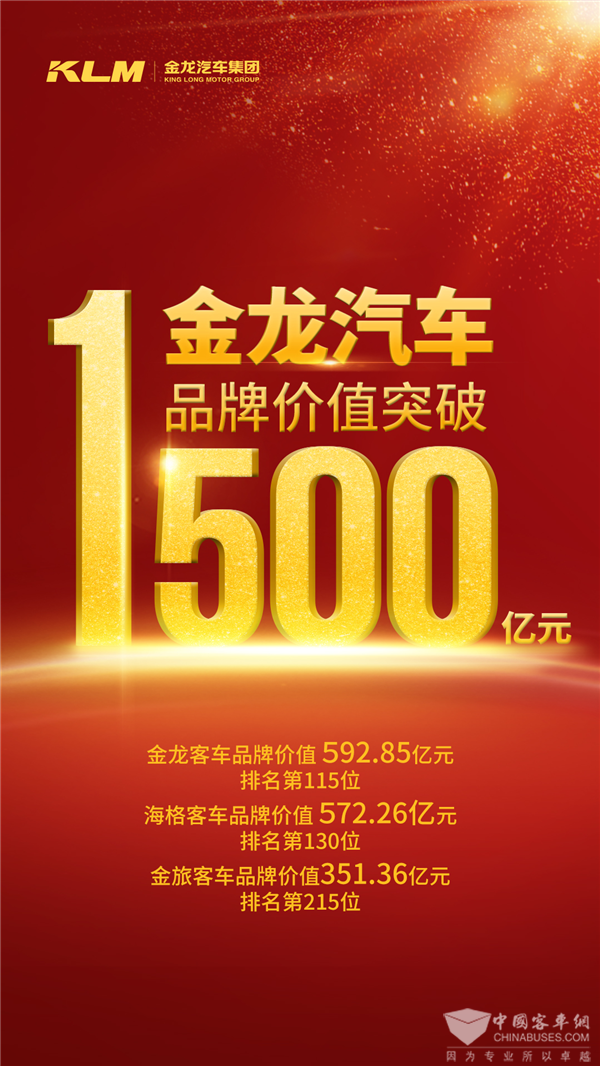 Source : www.chinabuses.org
Editor : Mark
Tags: King Long Golden Dragon Higer China bus King Long Motor Group