30 Units Ankai High-end Travel Coaches to Arrive in Yunnan for Operation
June 21,2021
June 16,2021,Hefei,China, a grand ceremony was held in Hefei to mark the delivery of 30 units Ankai high-end travel coaches (A6 and A8) to Yunnan Jinai Travel Group (hereafter referred to as Jinai).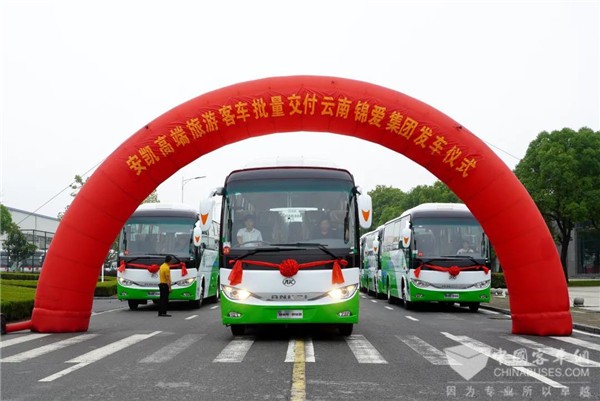 After their arrival in Yunnan, all these Ankai travel coaches will be put into operation in July. It is expected that they will greatly strengthen Jinai's overall competitiveness in Yunnan travel market and provide more travel comforts for tourists.
Equipped with a host of advanced technologies, including powerful drivelines and internal management system, etc., Ankai A6 and A8 are able to cut their fuel consumption by 0.5L-1L for every 100 km compared with their counterparts.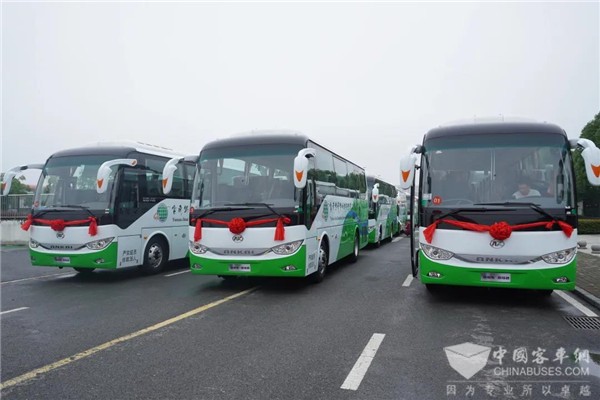 Particularly targeted at the medium- and long-distance travel market, A6 and A8 adopts the company's new generation monocoque body structures, intelligent management systems, fatigue driving alarming system, tire pressure monitoring system, panoramic viewing systems, lane deviation and front collision alarming system, etc. Thus, the two coaches achieve higher safety standards.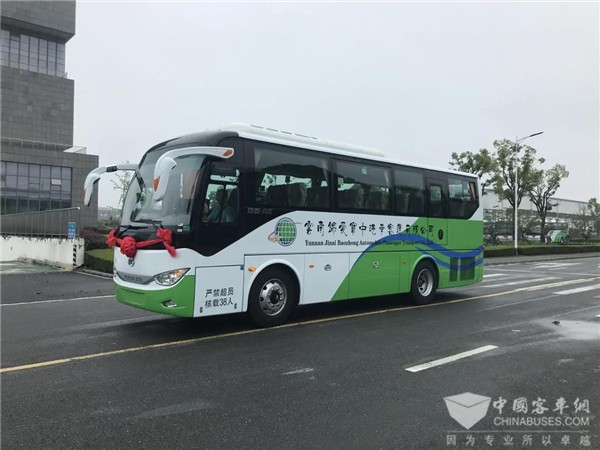 Established in 2009, Jinai is specialized in providing inbound & outbound travel services, air-ticket agency and hotel services, etc. In 2019, the company purchased its first batch of Ankai coaches. Since then, the two parties have been strengthening their cooperative ties.
In recent years, Yunnan province has been taking all measures to promote the sound and sustainable development of its tourism industry. With a fast growing presence in the province, Ankai is determined to play a more vital role in the tourist travel market in Yunnan.
Source : www.chinabuses.org
Editor : Lucy
Tags: Ankai travel bus China buses Ankai A8