Canadian Ambassador to China Speaks Highly of SAIC Maxus Hydrogen Fuel Cell MPV EUNIQ 7
June 15,2021
Dominic Barton, Canadian ambassador to China, recently attended International Hydrogen Power & Fuel Cell Vehicle Conference. While attending the conference, the ambassador showed keen interest in SAIC Maxus hydrogen fuel cell MPV EUNIQ 7, the first MPV powered by hydrogen in the world.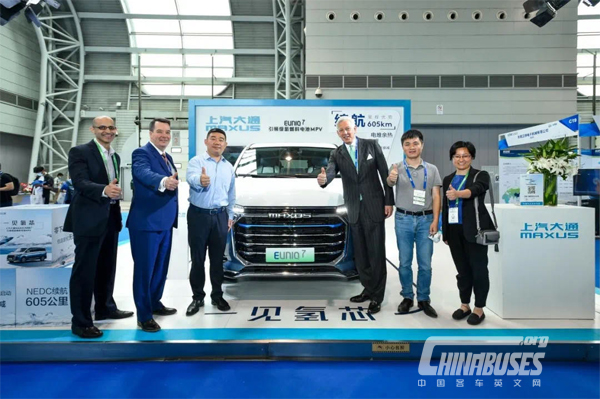 "I was very much looking forward to attending the conference and was particularly intrigued by EUNIQ 7", said Mr. Barton before attending the conference.
The first sight of EUNIQ 7 already impressed the ambassador. With uniquely attractive appearance and spacious interior, the vehicle is wholly powered by hydrogen. "It (EUNIQ 7) is truly advanced in technology and very futuristic. I believe it will play a significant role in realizing carbon neutrality", said Mr. Barton.
Generating zero pollutant, EUNIQ 7 has absolutely no impact on environment. On the contrary, it is able to make 100 kg air clean in just one hour.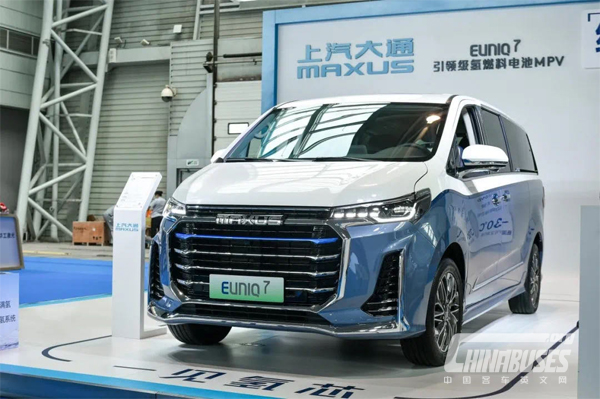 In addition, EUNIQ 7 has a hydrogen tank made of carbon fiber. According to Maxus, the tank is able to withstand a pressure of 70 Mpa and a temperature as high as 842℃. As the tank is located at the middle of the vehicle, EUNIQ 7 adopts a flat chassis and double circuit hydrogen & power control. Thus, it fully complies with the safety standards set by both China and EU.
Equipped with 130 kW fuel cell batteries, 70 Mpa hydrogen storage system, electric driving axle and CATL batteries, EUNIQ 7 can get a refill of hydrogen in just three minutes and reach a continuous driving distance of 605 km. For every 100 km, it only consumes 1.18 kg hydrogen.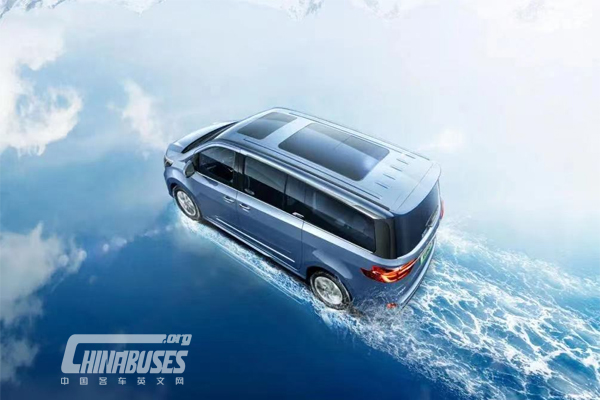 Fully in compliance with the standards of Davos World Economic Forum Lighthouse Factory, EUNIQ 7 has already passed a series of stringent tests and cuts its hydrogen and power supplies when collision occurs. Even in -30℃, the vehicle performs consistently well.
SAIC Maxus boasts a wide spectrum of products, including MPV, SUV, light buses and pickups, all of which are powered by electricity, hybrid power or hydrogen fuel cells. Its EV80, EV90, EV30, FCV80 and EUNIQ series have already earned a solid reputation in the industry.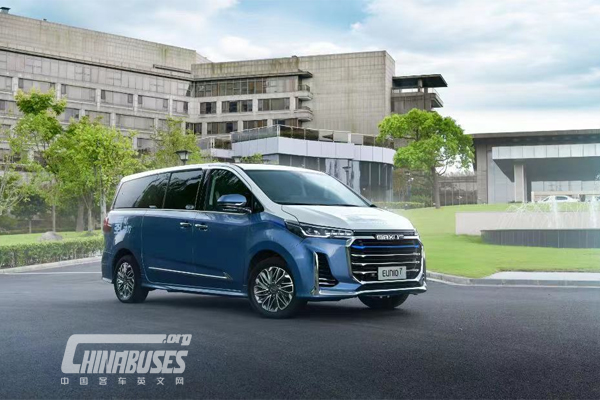 Source : www.chinabuses.org
Editor : Isabella
Views:5967
Tags: SAIC Maxus light bus Canadian Ambassador hydrogen fuel cell
Poster Press to save or share