Golden Dragon Deepens its Cooperation with United Crescent
June 15,2021
On June 8, a grand ceremony was held at Golden Dragon's production base in Haicang, Xiamen, to mark the delivery of 100 units Navigators to their operator, Beijing United Crescent Automotive Co., Ltd. (hereafter referred to as United Crescent).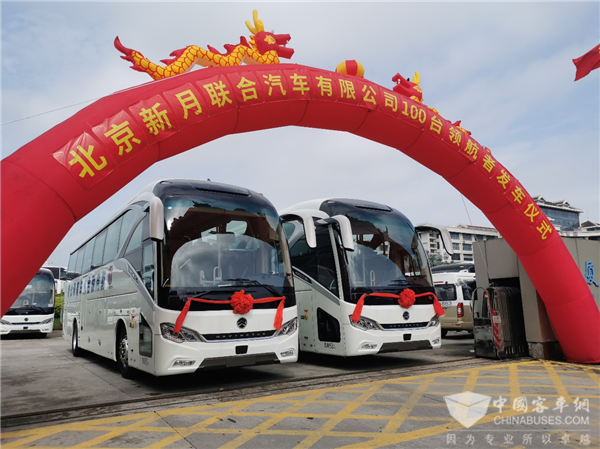 On April 15 this year, Liu Changqing, president of United Crescent, Liu Changjiang, General Manager of United Crescent, paid a special visit to Golden Dragon in Xiamen. Based on equality and mutual benefit, the two parties signed an agreement of comprehensive strategic cooperation. According to the agreement, United Crescent will purchase buses & coaches from Golden Dragon in the next five years. In June, 2021, it will put 100 units Navigators into Operation. The second batch of 160 units Navigators will be delivered by the end of this year.
Established in 1992, Golden Dragon is committed to creating more values for its customers. It has won a number of international awards, including BAAV Best Eco-bus Award, BAAV Best Green Bus Award, BAAV Best Bus Design Award, China Original Bus Award, etc.
In March, 2019, Golden Dragon delivered 60 units Navigators to United Crescent. Only one month later, it handed over 50 units Navigators to the bus operator. As one of the bus maker's fist products, Navigator has won a number of awards, including China Best Road Coach Award, China Five-star Bus Award, China Innovative Bus Award, and US Good Design Awards, etc.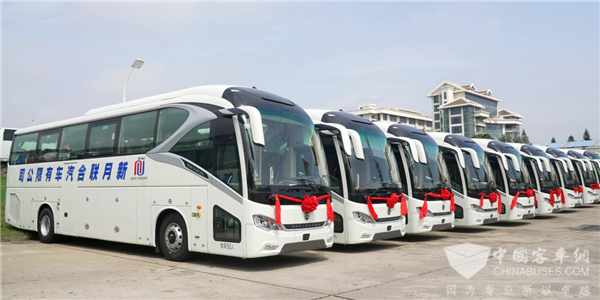 Operating and managing nearly 8,000 units buses & coaches, United Crescent is playing a leading role in Beijing tourist transportation market. It acts as the carrier for a number of high-profile events, including Beijing Olympic Games, China-Africa Cooperation Forum, APEC Summit, SCO Summit, BRICS Summit, etc.
Source : www.chinabuses.org
Editor : Mark
Views:5269
Poster Press to save or share