25 Units Skywell New Energy Buses Arrive in Changji for Operation
June 10,2021
On June 4, Skywell officially handed over 25 units new energy buses to Changji Public Transport Group, marking a new milestone for Changji Hui Autonomous Prefecture. These new energy buses are set to helping the prefecture cut carbon emissions and improve its public transport service.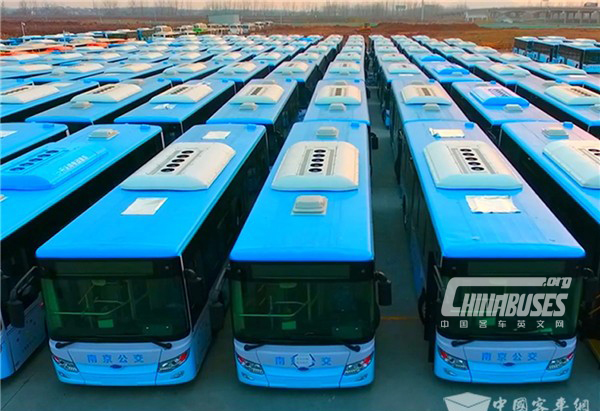 Skywell new energy buses feature high adaptability, low operation costs, longer continuous driving distance, etc. By introducing new composite materials and monocoque body structures, Skywell has significantly cut the weight of its vehicles. With its torque reaching 2,800 N.m, Skywell new energy buses drive smoothly even on slopes over 20 degrees. Thanks to ECAS, they provide more travel comforts and cut its energy consumption by 10%.
Skywell has always been attaching paramount importance to the quality of its buses. Through constant innovations and technological upgrading, it has successfully developed a number of buses with high safety standards and impressive performances. With uniquely attractive designs and cozy traveling environment for passengers, Skywell buses have long gained great popularity among bus operators.
In 2018, 8 units Skywell buses started operation in Changji. In 2019 and 2020, the bus maker delivered two batches of buses to the prefecture. At the end of 2020, the total number of Skywell buses in operation in Changji reached 42 units.
Changji is located in the north of Tianshan Mountain. As a key point along the Silk Road, it has been recognized as one of Chinese cities with the best environment for investment and human habitation.
Source : www.chinabuses.org
Editor : Mark
Views:5957
Tags: Skywell new energy bus
Poster Press to save or share