Foton AUV BJ6122 and BJ6906 Hydrogen Fuel Cell Buses Serve Belt and Road Tourists
June 10,2021
On June 8, a group of tourists coming from 13 countries along the Belt and Road paid a special visit to Shougang Olympic Park, the headquarter of the organizing committee of Beijing 2022 Winter Olympic Games and 2022 Winter Paralympic Games. Foton AUV BJ6122 and BJ6906 hydrogen fuel cell buses were designated to provide transportation services for all visitors.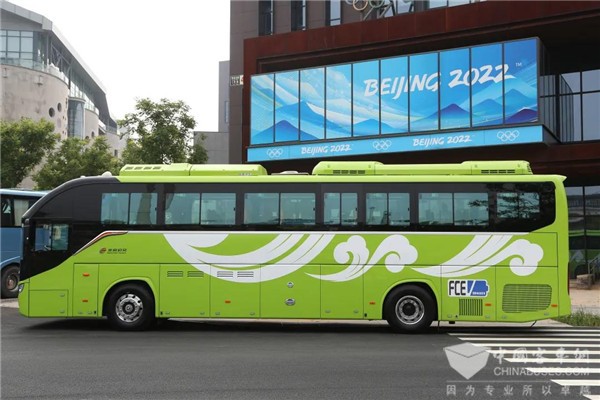 Particularly designed for Beijing 2022 Winter Olympic Games, Foton AUV BJ6122 is equipped with 150 kW fuel cell engine and 70 MPa hydrogen system. After getting a hydrogen refill in just 15-30 minutes, the bus is able to drive 600 km continuously. It is highly adaptable to extremely low temperatures. Even in -30℃, the bus can still work smoothly.
Foton AUV BJ6906 hydrogen fuel cell bus is equipped with 80 kW fuel cell engine and 35 MPa hydrogen system. Like BJ6122, the bus is also highly resilient in extremely low temperatures.
As one of the leading players in the new energy bus industry, Foton AUV started developing hydrogen fuel cell powered buses in 2003. So far, it has accumulated rich experience and made a number of technological breakthroughs. In such areas as the storage, transportation and utilization of hydrogen, the bus maker is now playing a pivotal role in the global market.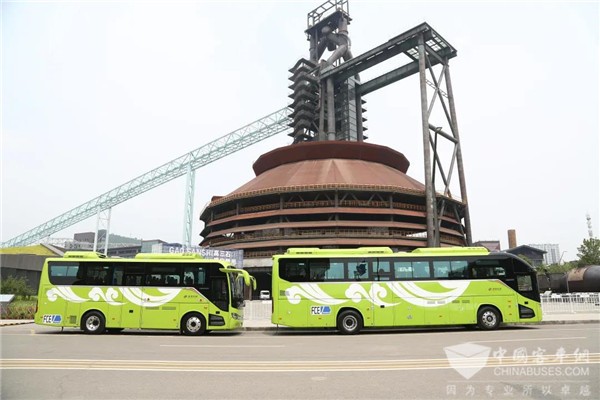 Source : www.chinabuses.org
Editor : Lucy
Views:9909
Tags: Foton AUV the belt and road BJ6122
Poster Press to save or share