Higer Joins Hands with Suzhou Bus Operator to Serve 2022 Qatar World Cup Qualifying Competition
June 02,2021
On May 30, the Top 40 Qualifying Competition (Asia) for 2022 Qatar World Cup was held in Suzhou Olymic Center. As the one of the host cities of the qualifying competition, Suzhou attracted many football fans from all over China.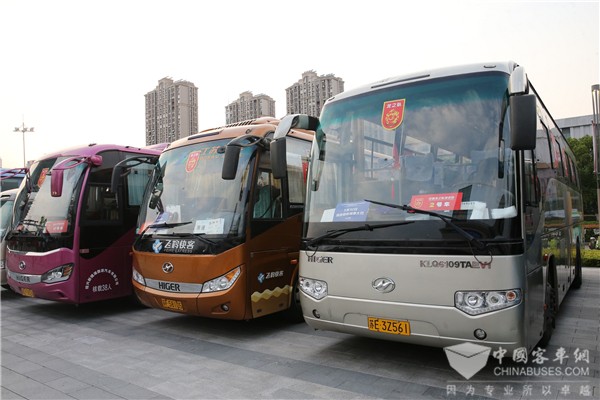 To ensure the success of the qualifying game, Suzhou Transportation Authorities made some changes to the bus routes around the Olympic Center in advance. Higer buses were designated to provide transportation services to football fans.
In addition, Higer was working closely with Suzhou Waishi Travel Bus & Ship Co., Ltd. and Suzhou Automobile Group to provide greener, more efficient and more comfortable transportation services for the event. Several 12-meter Higer luxury coaches were put into operation to serve footballers, referees, and volunteers, etc.
Source : www.chinabuses.org
Editor : Lucy