Golden Dragon 13.2-meter CT Bus Officially Makes its Debut in Shanghai
May 17,2021
On May 12, a 13.2-meter CT bus jointly developed by Golden Dragon and Shanghai Electric Kangda Kaineng officially made its debut at the 84th China Medical Equipment Fair (CMEF) in Shanghai.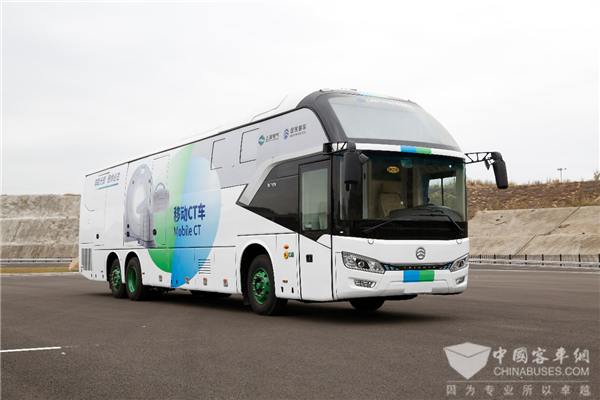 With high agility and mobility, Golden Dragon CT bus are particularly designed to deal with public health emergencies. Weighing over 25 tons, it adopts carbon sealed ring structure, eight vibration-damping airbags, and hydraulic balancing device. Readily able to deal with various road conditions, the bus is also equipped with a host of advanced AI and 5G technologies. In addition, its CT scanning room can be quickly converted to a negative pressure room, providing diversified medical services.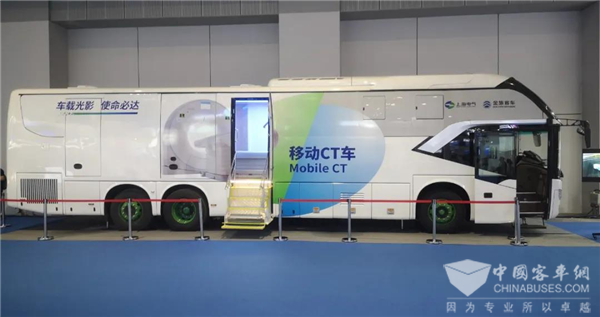 According to Golden Dragon, the CT bus has three compartments, four doors and two aisles. The front compartment is the rest area for medical workers, the middle compartment is home to the CT scan and other medical equipment, and the rear compartment is the working area for the medical workers. The two aisles are respectively designed for patients and medical workers.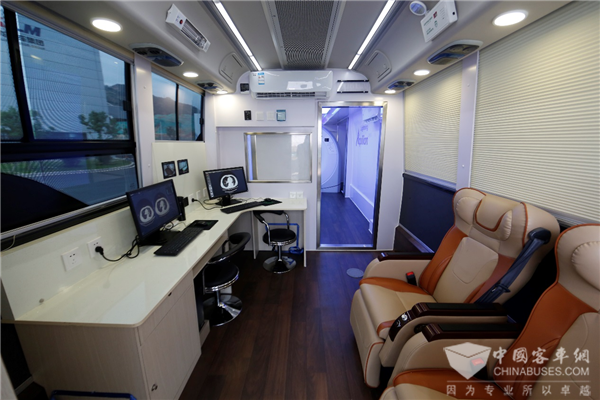 Since the outbreak of COVID-19 in earlier 2020, Golden Dragon has developed several vehicles for medical use. Currently, the bus maker boasts a wide spectrum of medical vehicles measuring from 5-meter in length to 13.2-meter in length. These vehicles can provide a wide range of medical services and bring more conveniences for patients. During the fight against COVID-19, Golden Dragon's medical vehicles played a significant role.
Source : www.chinabuses.org
Editor : Lucy
Tags: Golden Dragon CT bus