23 Units King Long Buses Serve at 2021 Xi'an International Marathon
April 26,2021
On April 17, 2021 Xi'an International Marathon officially kicked off, attracting over 28,000 runners from all over China.
Xi'an Tourism Group Travel Coach Co., Ltd. was designated as the transportation service provider for runners and volunteers. According to the company, 23 King Long buses XMQ6112AYD5C, all coated in red color with Xi'an's major landmarks on their bodies, were put into operation.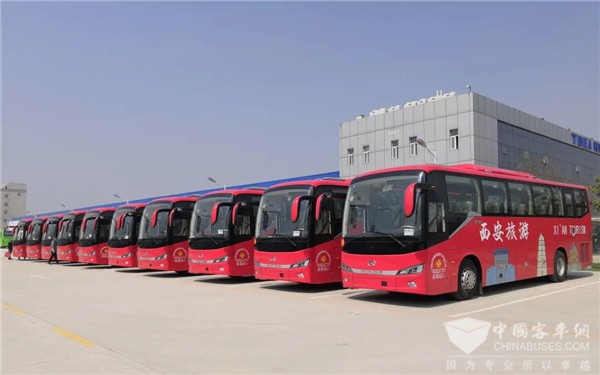 After thorough investigations, XMQ6112AYD5C is developed by King Long to meet customers' growing demands. With a more streamlined body structure, the bus can be powered by engines made by Yuchai, Weichai and Xichai, etc. Its driver-friendly cockpit and improved lighting and viewing mirrors help the vehicle achieve higher safety standards. Immediately after its debut, the bus has gained wide recognition among passengers and bus operators.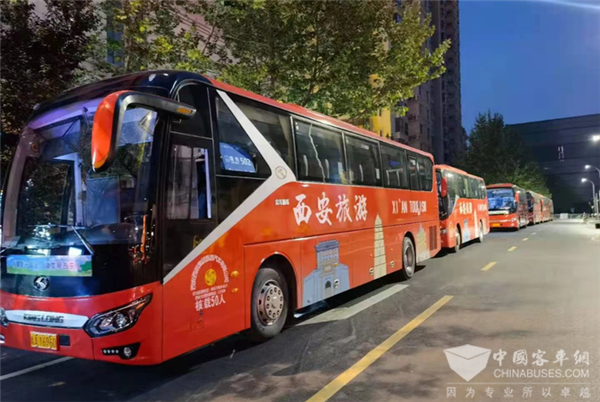 As a leading travel service provider in west China, Xi'an Tourism Group has already established strategic cooperation ties with King Long. The two parties have been working together to constantly improve the transportation services for tourists visiting Xi'an.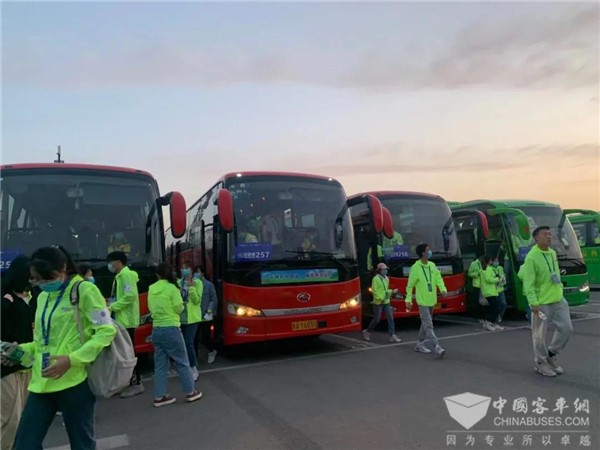 Source : www.chinabuses.org
Editor : Lucy