Ankai Double Decker Buses Ready to Serve Explosively Growing Tourists in Labor-day Holiday
April 26,2021
It is estimated that the number of people traveling in the past Qingming festival exceeded 102 million, up by 144.6% year on year. The five-day Labor-Day Holiday is expected to witness another wave of travelers. In response to people's growing enthusiasm to travel, many scenic spots and tourist attractions have been making full preparations to ensure all tourists get the most relaxation and comforts out of their traveling experience.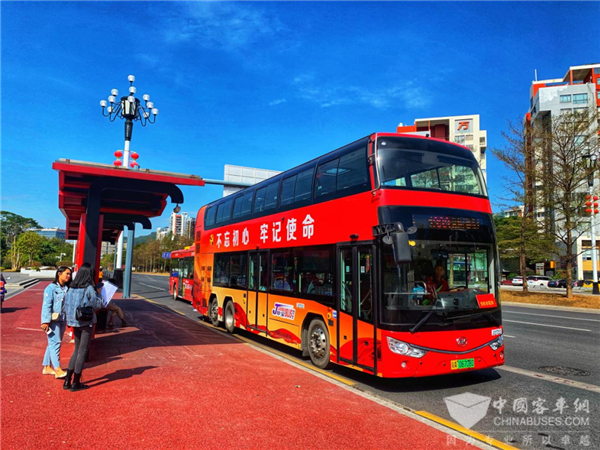 As a foreign-funded enterprise, Guangzhou Zhenbao Bus Co., Ltd. (hereafter referred to as Zhenbao Bus) is committed to providing more comfortable and more convenient travel services for passengers. To mark the 100th anniversary of CPC this year, the company has been improving its overall service by organizing CPC members to visit historical sites and watch movies, etc. For all these activities, Ankai double-deckers coated in red color have been designated to shoulder the transportation tasks.
With a uniquely attractive appearance, Ankai deouble-decker generates less noise and boasts a larger loading capacity (83 passengers). Achieving higher safety standards and higher fuel economy, the bus enables operators to roll out brand new travel services which fully incorporate public transportation and cultural travel in urban areas. It also brings them with higher economic returns.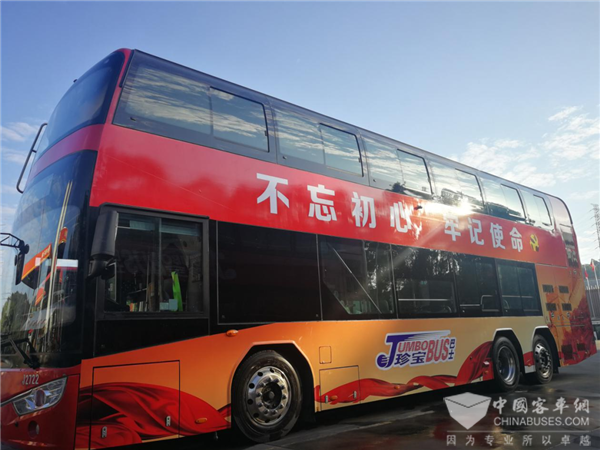 With large-sized side windows and roof windows, Ankai double-decker offers panoramic views for passengers. In addition, its barrier-free boarding facilities, wheel-chair area, USB recharging portals, armchairs, anti-slippery steps and multi-lingual broadcasting systems all make the travel on the road more enjoyable for travelers.
Thanks to its reinforced body structure, Ankai double-decker is highly resilient and can readily withstand colliding power three to six times of that bearable to a normal bus. Moreover, it is equipped with such advanced and intelligent safety measures as anti-collision alarming system, lane deviation alarming system, driving behavior monitoring system, panoramic view mirror systems.
Currently, Ankai double-deckers have been operating smoothly in Hefei, Guangzhou, Yantai, Haikou, Zhaoqing, Xiamen, etc. They have also made their way to a number of other countries, including France and Italy.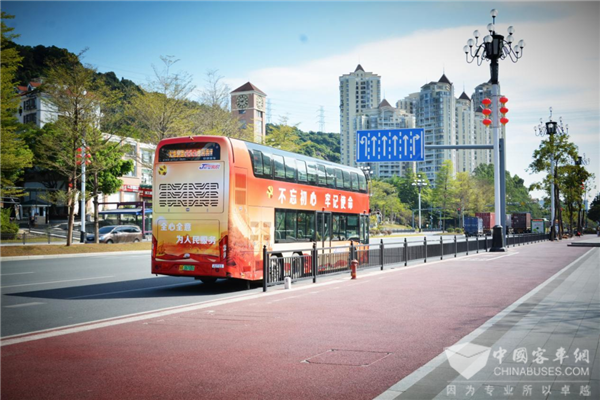 Source : www.chinabuses.org
Editor : Mark
Views:6085
Poster Press to save or share