Higer Buses Participate in Seeing China on Expressways
April 25,2021
On April 22, the popular TV program Seeing China on Expressways, officially launched a new journey at Aizhai Bridge, a critical point along Baotou-Maoming Expressway. Higer high-end coach, KLQ6127 and its high-end business travel coach, KLQ6590, have joined the program and provide transportation services for the program production team.
On the same day, KLQ6127 and KLQ6590 coaches picked up journalists at Fenghuang Airport in Tongren, traveled from G56 Hangzhou-Ruili Expressway to G65 Baotou-Maoming Expressway, and finally safely arrived at Aizhai Bridge in Jishou, Hunan province.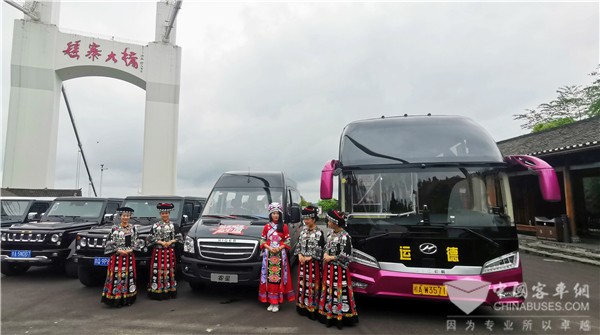 According to the program production team, Higer coaches will drive over 1,100 km in just a week (from April 22 to 28), mainly covering Hunan province and Guangxi Zhuang Autonomous Region.
As one of the major players in China's bus industry, Higer has made several technological breakthroughs, including disc braking, large horsepower fuel saving engines, high intensity discharge lamps and CAN. It has also built the first Customer Call Center in China's bus industry, rolled out the first unit hydrogen powered city bus, developed G-BOS, the intelligent bus operation system, and established China's first L4-level autonomous driving bus fleet.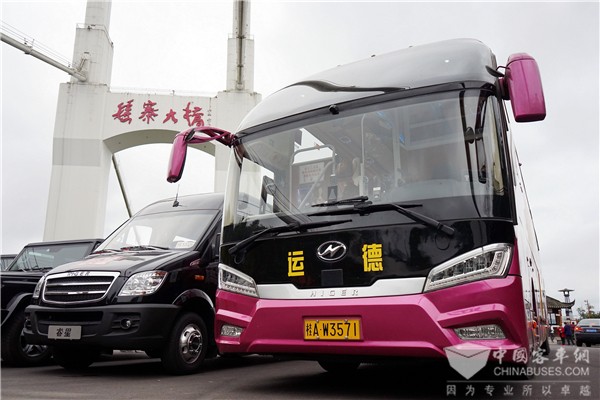 Jointly organized by Publicity Department of CPC Central Committee, China's Ministry of Transport and Ministry of Culture and Tourism, Seeing China ON Expressways aims to fully display China's impressive achievements to mark the 100th anniversary of CPC. Journalists from over 30 major news portals travel across China to provide full coverage of the event.
According to statistics, China now boasts over 160,000 km expressways, playing an indispensable role in millions of people's lives each day.
Source : www.chinabuses.org
Editor : Mark
Tags: Higer,expressway,KLQ6127