Cummins Starts Building Hydrogen Fuel Cell Production Base in Germany
April 19,2021
Recently, Cummins officially started the construction of its hydrogen fuel cell production base in Hutten, Germany. After its completion, the production base will be primarily used for the assembly of hydrogen fuel cells.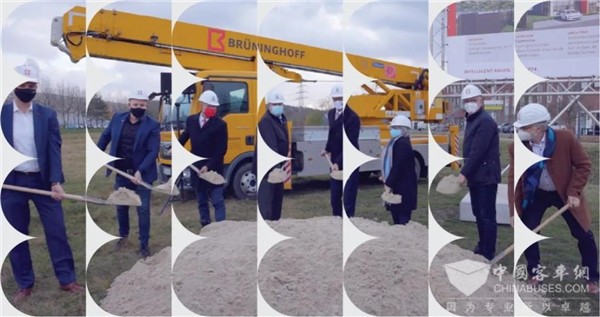 According to Amy Davis, president of the New Energy Power Department of Cummins, the new production base in Germany is able to produce hydrogen fuel cells with a total power of 10 megawatts. With strong R&D capacity, the production base is set to better serving customers in Europe and strengthening Cummins' leadership role in the future hydrogen economy.
The city Hutten, once famous for its mining, has become a core area for promoting new energy with zero carbon emissions. "We are very pleased to see the construction of hydrogen fuel cell production base in our city as we are striving to play a more pivotal role in the global hydrogen industry", said Matthias Müller, the mayor of the city.
So far, Cummins has already established its new energy factories in Veurne in Belgium, Gladbeck in Germany, and Milton Keynes in the UK.
Source : www.chinabuses.org
Editor : Mark
Views:5576
Poster Press to save or share