166 Units King Long Customized Natural Gas Powered City Buses to Arrive in Mexico for Operation
April 08,2021
On April 2, King Long exported 166 units customized natural gas powered city buses to Mexico. According to the bus maker, all the buses will arrive in Guadalajara, the second largest city of Mexico. With more travel comforts, higher intelligence and higher environmental friendliness, they will greatly enhance the travel experience for the local passengers. After the arrival of all the new buses, King Long is expected to further strengthen its presence in the country.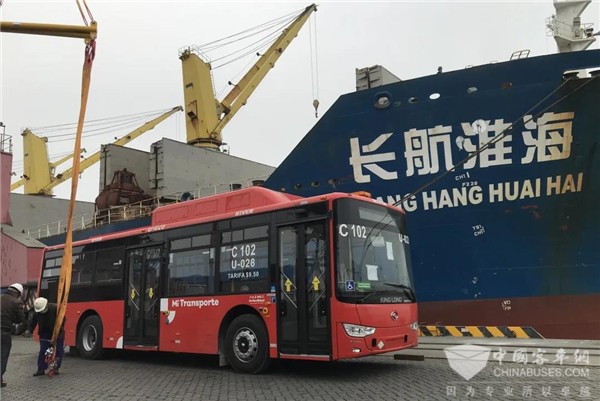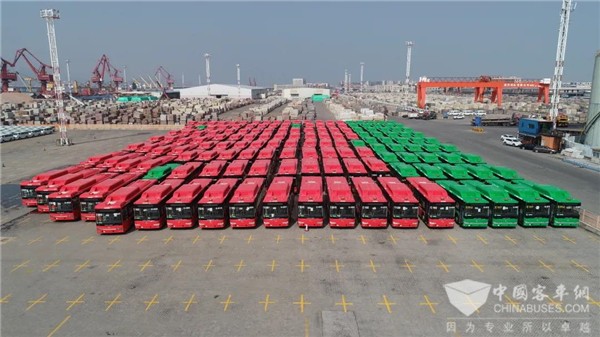 With full preparations, King Long successfully secured the bus order from Guadalajara. In just 60 days, it managed to make the delivery of 166 units buses to their operator. To suit the city's harsh road conditions and high altitude, King Long buses have made a series of adaptations and fully meet the local laws and regulations. They have added flashing lights to remind pedestrians and introduced bicycle racks to encourage low-carbon travels.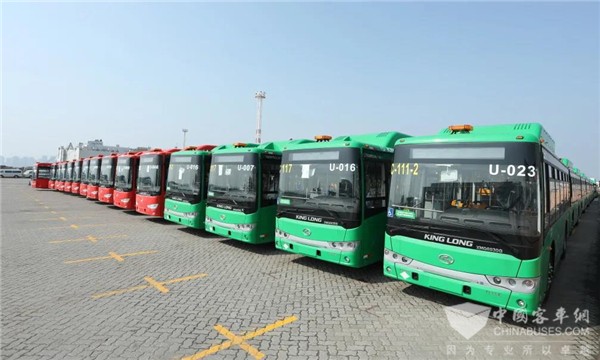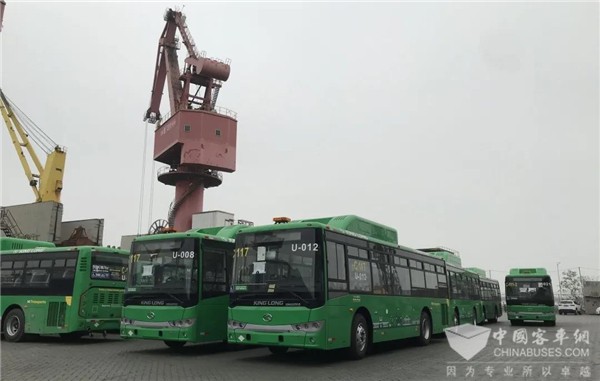 To improve the management of all vehicles, King Long buses have monitoring systems to regulate bus drivers' driving behaviors. In addition, the bus maker's independently developed intelligent system enables bus operators manage their buses with higher efficiency.
Experienced after-sales service engineers have also stationed in Mexico to provide 24/7 services to King Long customers.
In 2019, 170 units King Long natural gas powered city buses were delivered to their customer in Querétaro, the third largest city in Mexico for operation. After two years' smooth operation, King Long has fully demonstrated its high reliability, paving the way for another order from the country.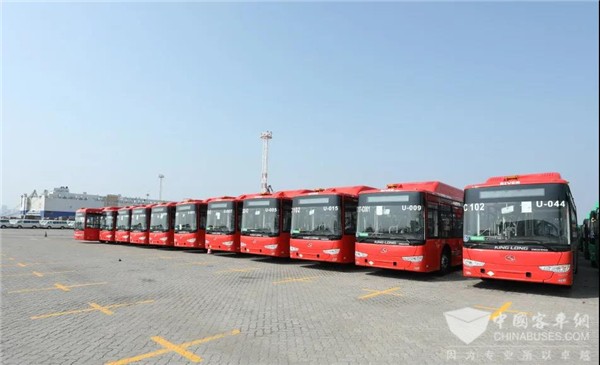 Source : www.chinabuses.org
Editor : Isabella
Views:9598
Tags: King Long Mexico North America
Poster Press to save or share