Golden Dragon Joins Pakistan to Build New Energy BRT Routes in Peshawar
March 08,2021
On February 8, a batch of 30 units Golden Dragon plug-in hybrid city buses were officially shipped to Peshawar, Pakistan. After their arrival, they will be immediately put into operation on the BRT routes in the city. According to the bus maker, a total number of 158 units Golden Dragon new energy buses have already been delivered to Peshawar for operation, playing a vital role in the city's public transportation.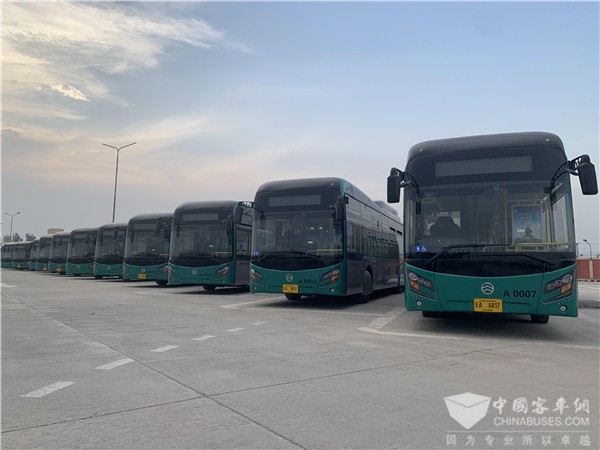 With a strategic geographical location, Peshawar boasts a long history and has long become one of the major trade centers in South and Central Asia. Moreover, it is a key point along China-Pakistan Economic Corridor (CPEC). In 2016, the city launched its BRT construction project with a total investment of 414 million USD.
On August, 2020, Imran Khan, Pakistan's vice premier attended the ribbon cutting ceremony to celebrate the official operation of BRT routes in Peshawar. Many local citizens came to the streets just to a ride with Golden Dragon plug-in hybrid buses. With the completion of 27 km artery roads and 60 km feeder roads as well as 31 bus stations on the artery roads and 146 bus stations on the feeder roads, 220 units Golden Dragon plug-in hybrid city buses have been put into operation, providing transportation services to about 340,000 passengers each day.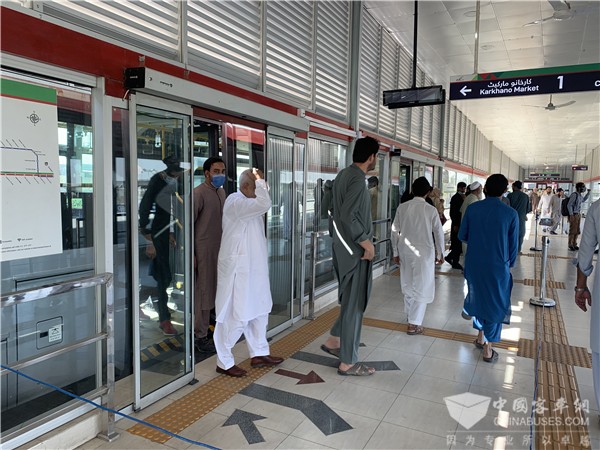 To ensure the smooth operation of all Golden Dragon plug-in hybrid buses, a team of nine service engineers overcame a series of travel restrictions due to COVID-19 and worked extremely hard while staying in Pakistan.
As the sole provider of buses for Peshawar's BRT construction project, Golden Dragon has delivered several batch of 12-meter and 18-metr plug-in hybrid city buses with a number of customized features to the city since 2018. A team with bus experts from Spain, Brazil and USA conducted thorough assessments of the BRT routes and concluded that Golden Dragon plug-in hybrid buses achieved superb reliability and impressive energy efficiency.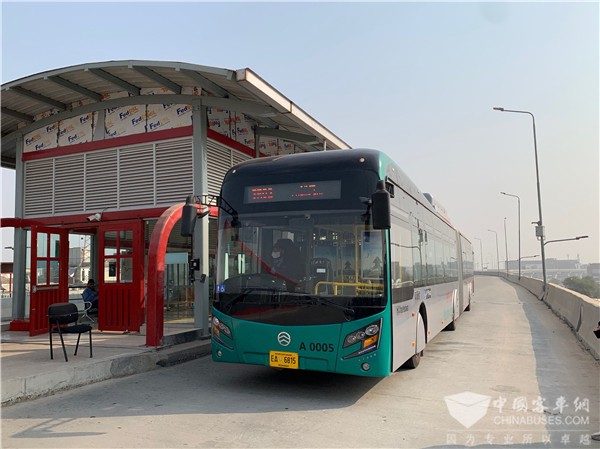 With advanced air-conditioning systems, WIFI, USB portals, barrier-free ramps, Golden Dragon plug-in hybrid buses have made travel much more pleasant than ever before. "Some local citizens really enjoy to take the bus ride just for fun and for city tour", revealed Wang Xianjun, Sales Manager of Golden Dragon Pakistan. Statistics show that Golden Dragon plug-in hybrid buses provided transportation services for over nine million passengers in only three months since the launch of the BRT routes in Peshawar.
Since their operation, these BRT routes in Peshawar have greatly eased the traffic congestions in the city. Moreover, they have helped to create many job opportunities for local communities.
Since the official launch of the Belt & Road Initiative a few years ago, Golden Dragon has been working closely with Belt & Road countries to build greener and more convenient public transport networks so as to better serve passengers.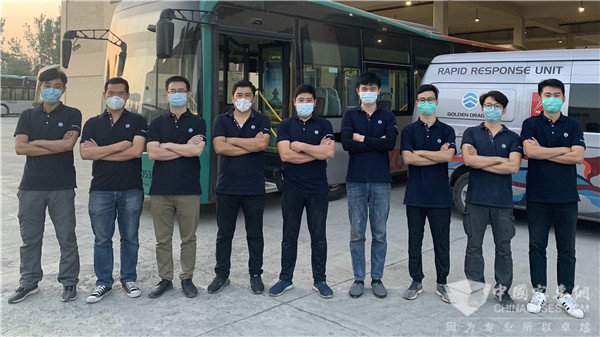 Source : www.chinabuses.org
Editor : Isabella
Views:4771
Poster Press to save or share