Ankai Saw Growing Presence in the Global Market in the Past Five Years
February 02,2021
In response to China's Belt & Road Initiative, Ankai sought every opportunity to go global in the past five years, making impressive achievements and showcasing its formidable strengths.
In 2016, Ankai exported 50+ units A8 coaches to Saudi Arabia. One year later, it delivered 60 units A9 luxury coaches to the country. In 2018 and 2019, it secured a combined order of 1,400 units luxury coaches from customers in Saudi Arabia.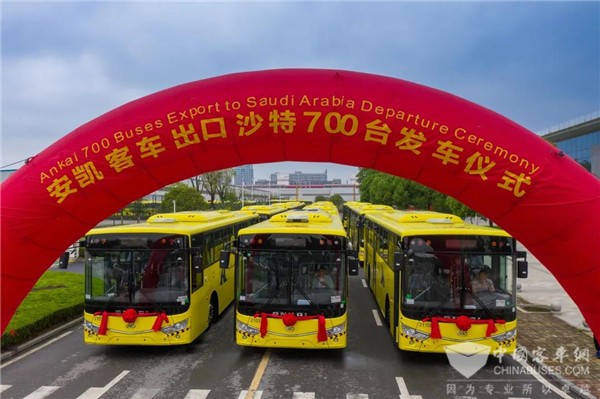 In 2017, Ankai handed over 500 units gas powered city buses to Myanmar. In the same year, it successfully made its way to Mexico and New Zealand.
In 2018, Ankai made its presence in Kazakhstan and Ghana.
In 2019, Ankai exported 300 units buses to Kazakhstan and 113 units buses to Syria. In the same year, it successfully entered South Korea and Uruguay.
In 2020, despite a host of difficulties and challenges posed by COVID-19, Ankai still managed to deliver 700 units buses to Saudi Arabia. Also, it delivered buses & coaches to Mexico, Australia and Russia, etc.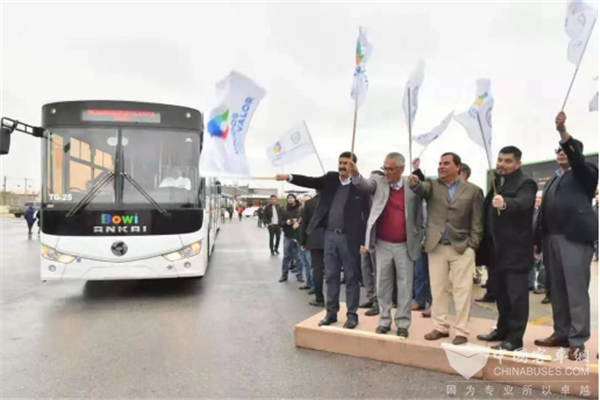 With the growing demand for new energy buses & coaches, Anaki electric buses started operation in France, Italy and Uruguay from 2017 to 2019, becoming a visible presence in the local public transportation market and helping many cities combat carbon emissions.
Ankai officially entered Saudi Arabia in 2007. Since then, it has been strengthening its presence in the market. Currently, over 10,000 units Ankai buses & coaches are working smoothly across the country. So far, it has established long-term cooperation ties with a number of bus operators in the country, providing greener and more comfortable travel services for local passengers.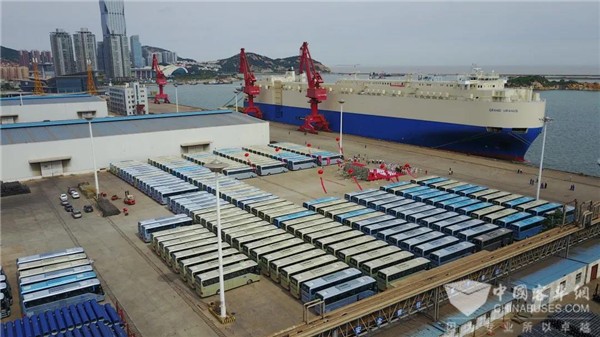 Committed to building the highest quality buses and coaches for its global customers, Ankai has established cooperation ties with a number of globally renowned brands, aiming to build its global supply chain and strengthen its overall competitiveness.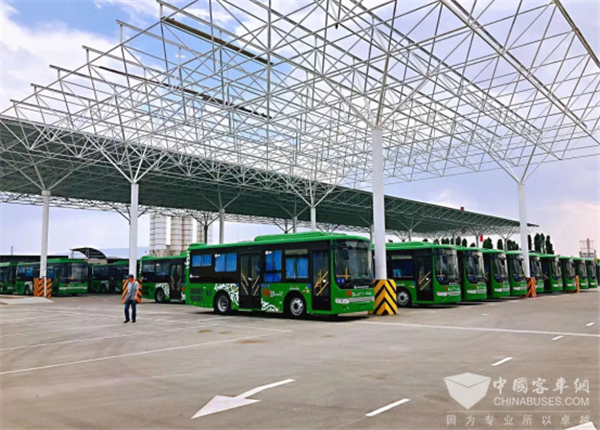 Having obtained Australia's ADR certificate, the Gulf Region's GCC certificate, the USA's DOT certificate, EU's e/E-mark certificate and Russia's GOST certificate, Ankai has established its presence in nearly 100 countries and regions across the globe, including USA, UK, France, Italy, Russia, Kazakhstan, Myanmar, Australia, UAE, Saudi Arabia, New Zealand, South Korea, South Africa, Uruguay, etc.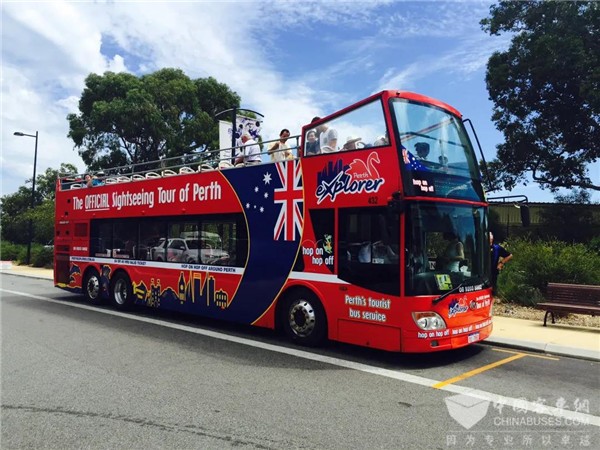 Source : www.chinabuses.org
Editor : Lucy
Tags: Ankai electric bus China buses