40 Units Higer Intelligent Buses to Arrive in Inner Mongolia for Operation
November 09,2020
On November 6, netizens shared pictures online, showing a huge line of buses driving on expressways. Later, it is revealed that a total number of 40 units Higer intelligent buses were on the way to Jungar Banner, Inner Mongolia for operation.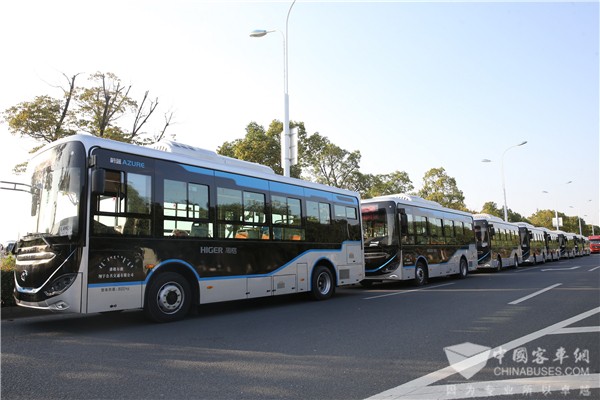 According to Higer, among the 40 units buses are 35 units 8-meter Weilan city buses and 5 units 8-meter electric city buses, KLQ6829. Equipped with a host of advanced technologies, Weilan series city buses deliver powerful performances and create more comfortable traveling environment for passengers. So far, Weilan city bus has already won wide popularity in Suzhou. KLQ6829 is a new generation of mid coach with ergonomically designed passenger seats. Targeting at the rural passenger transportation market, the bus has a luggage compartment and special fastening devices for luggages.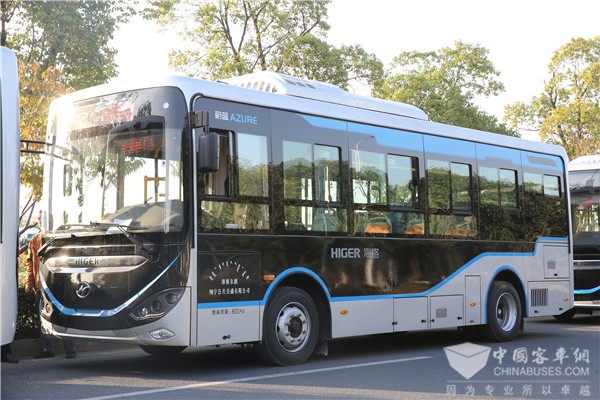 In recent years, Jungar Banner has been actively promoting greener public transportation, aiming to provide more convenience to local citizens. By establishing Xiangyun Public Transport Co., Ltd. (hereafter referred to as Xiangyun), Jungar Banner has been making concrete measures to replace fossil fuel powered buses and introduce bus routes that connect urban and rural areas.
Source : www.chinabuses.org
Editor : Isabella
Views:7567
Poster Press to save or share