Pakistan:Skywell Automobile Signs a Strategic Alliance Agreement with Daewoo Express
September 01,2020
On August 26, Skywell Automobile officially signed a strategic alliance agreement with Daewoo Express in Islamabad, Pakistan. A number of distinguished guests, including Fawad H. Chaudhry, Ministor of Pakistani Ministry of Science and Technology, Yao Jing, Chinese Ambassador to Pakistan, Huang Hongsheng, president of Skywell Automobile, Faisal Siddiqui, CEO of Daewoo Express, witnessed the historical moment.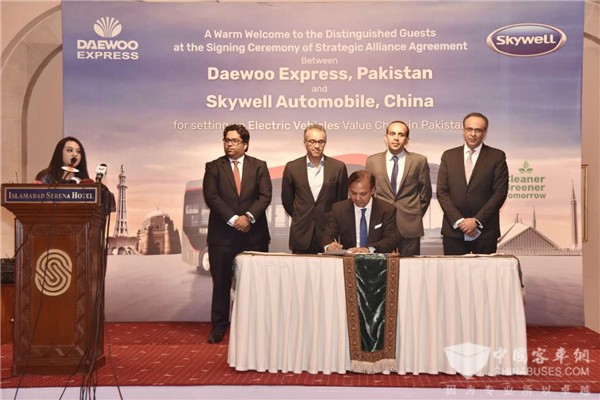 As one of the leading players in China's new energy bus industry, Skywell Automobile boasts a wide spectrum of vehicle products, including electric vehicles, electric buses, electric special vehicles, electric logistic vehicles, etc. So far, it has established a visible presence in over 20 countries and regions across the world.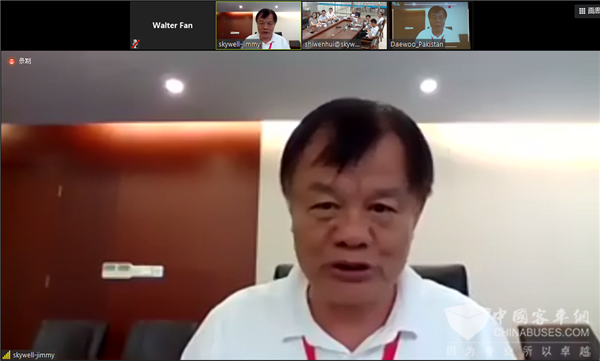 Established in 1997, Daewoo Express is the largest foreign-funded carrier in Pakistan. With a formidable bus fleet and a professional team, it has already gained a solid reputation in the country. By working more closely with Skywell Automobile, Daewoo Express is aiming to promote greener public transportation in Pakistan. The cooperation between the two companies is set to create a win-win situation for both parties.
In recent years, China and Pakistan have been strengthening their cooperation in many areas, including the fast growing new energy automobile industry.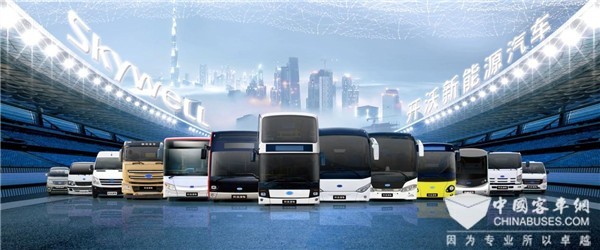 Source : www.chinabuses.org
Editor : Lucy
Views:6142
Poster Press to save or share