BONLUCK Assists Fortescue in Advancing Hydrogen Technology at Christmas Creek in Australia
August 19,2020
Recently, 10 units BONLUCK hydrogen powered buses jointly developed by BONLUCK and Hyzon Motors were handed over to Fortescue Metals Group (hereafter referred to as Fortescue). According to Fortescue, all the new vehicles will be added to the company's Christmas Creek operations in the Pilbara in a demonstration of its drive towards zero-emission mobility.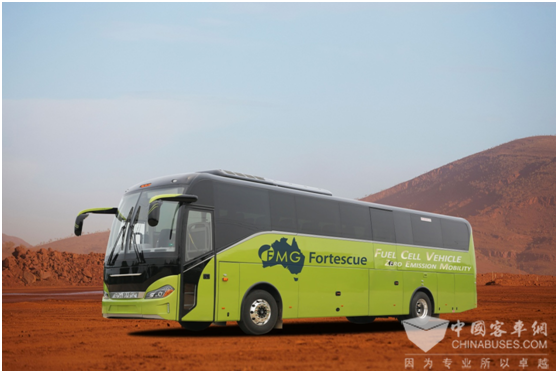 The A$32 million renewable hydrogen mobility project - the first for an Australian mining operation - has introduced 10 units full-sized BONLUCK hydrogen coaches, custom built by BONLUCK and Hyzon Motors. After their arrival at Christmas Creek, the coaches will replace the existing diesel coaches. In addition, a hydrogen refueling station will soon be built, which will harness renewable electricity from the Chichester Solar Gas Hybrid Project to generate renewable hydrogen onsite.
"This project represents a first step towards decarbonising our mobile fleet, which is an important part of our goal to achieve net zero operational emission by 2040," said Fortescue Deputy Chief Executive Officer.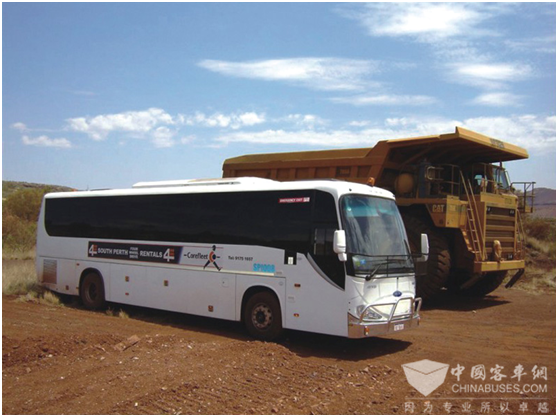 So far, BONLUCK has already obtained ADR from Australia, DOT from the US and ECE from EU. As China's first bus brand to enter Australian market, BONLUCK has already established a solid reputation in the country by a visible presence of President, Senator and Cooper series coaches, all of which are built by BONLUCK.
"Since 2008, BONLUCK has been committed to developing the high-end bus market across the world. For long, it has been playing a leading role in the global new energy bus market", Li Han, Deputy General Manager of BONLUCK pointed out. By working closely with such well-renowned brands as Scania, MAN and Hyzon Motors, BONLUCK will continue to strengthen its presence in Australia.
Source : www.chinabuses.org
Editor : Lucy
Views:8079
Tags: Bonluck hydrogen bus Australia
Poster Press to save or share