Yinlong Nostalgic-style New Energy Tourist Buses Arrive in Jinggangshan for Operation
July 23,2020
Recently, Yinlong nostalgic-style new energy tourist buses officially arrived in Jinggangshan for operation.
Coated in nostalgic green and classic red colors, Yinlong nostalgic new energy bus adopts wooden-like window frames and floors. Unlike other tourist buses, the bus itself is very much an eye-catcher to all tourists. Moreover, it is like a time machine, transporting people to some historical moments in the past.
Jinggangshan or the Jinggang Mountain in east China's Jiangxi Province, is renowned as the "cradle of the Chinese revolution." On the lofty Jinggangshan grow green bamboos, which have witnessed the revolutionary history of China, as well as great changes in people's life there.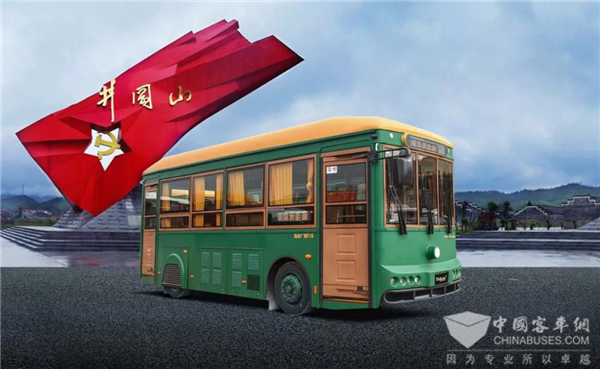 Source : www.chinabuses.org
Editor : Mark
Views:4999
Poster Press to save or share