Zhongtong Hydrogen Fuel Cell Buses Arrive in Weifang for Operation
June 03,2020
On June 1, 2020,Zhongtong Hydrogen fuel cell buses were officially delivered to Weifang, Shandong province for operation. According to the bus maker, all the vehicles are equipped with Weichai Hydrogen fuel cells, which have passed a series of stringent durability and reliability tests at extreme temperatures.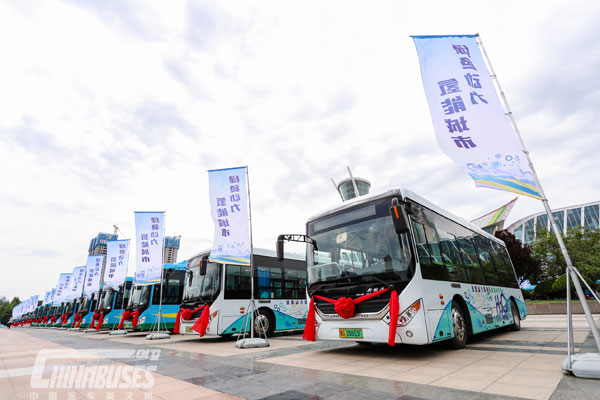 With a continuous driving distance of 600 km, Zhongtong Hydrogen fuel cell buses are set to further promote green public transportation and help bus operators cut their operation costs and
As one of the pioneers in promoting the commercial operation of Hydrogen fuel cell buses, Zhongtong now boasts state-of-art technologies and an enviable market share in this emerging sector.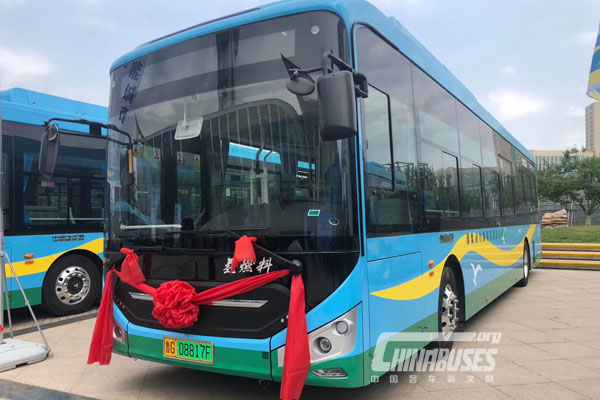 After joining Shandong Heavy Industries Group, Zhongtong has further strengthened its efforts in developing and marketing fuel cell buses. By working closely with Weichai Power, it aims to build multiple fuel cell bus demonstration lines in Shandong.
In the future, on the formidable strengths of Shandong Heavy Industries Group, Zhongtong will continue to play a leading role in promoting the sound and sustainable development of China's Hydrogen fuel cell vehicle industry.
Source : www.chinabuses.org
Editor : Isabella
Views:5819
Poster Press to save or share