700 Units Ankai Buses to Arrive in Saudi Arabia for Operation
May 09,2020
On May 8, a grand ceremony was held at the production base of Ankai to mark the delivery of 700 units buses to their customer in Saudi Arabia. According to the bus maker, all the 700 units buses will arrive in Lianyungang and Zhangjiagang soon and then be shipped to Saudi Arabia. Despite the huge impact of COVID-19, the bus order made by the country fully demonstrates its recognition of and confidence in Ankai buses and coaches.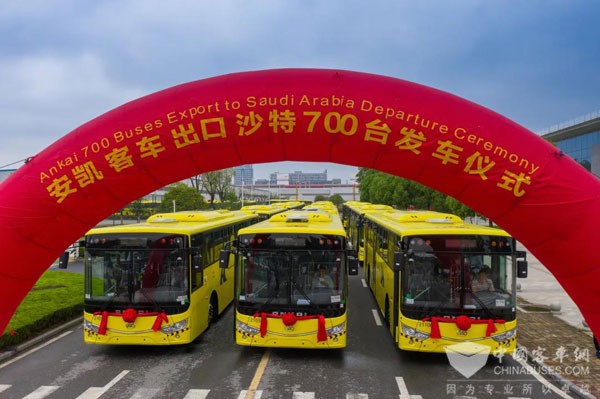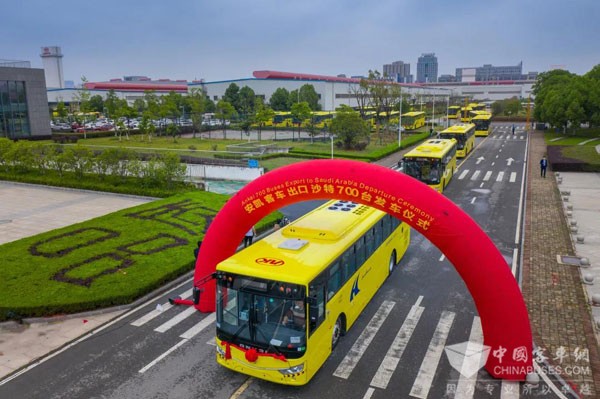 Immediately after receiving the order from Saudi Arabia, Ankai took a host of measures to ensure the timely delivery of high quality buses to its customers. Workers have worked against the clock to make sure the smooth flow of supplies and smooth productions at its workshops.
Ankai officially entered Saudi Arabia in 2007. On the back of its high quality products and its unparalleled after-sales services, the bus maker has successfully won the trust of many bus operators in the country and has seen its market share rise steadily over the past decade. So far, Ankai has delivered over 10,000 city buses, school buses, travel coaches and luxury coaches to its customers in Saudi Arabia and become the leading bus brand in the country.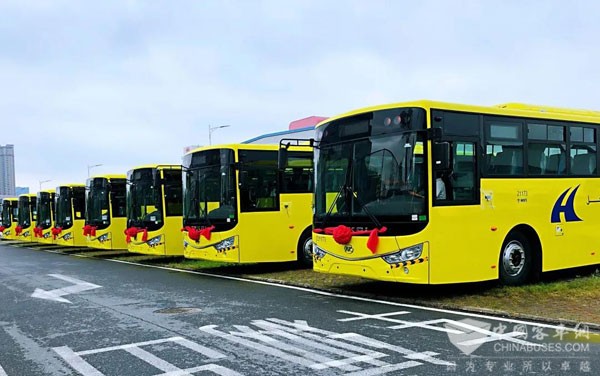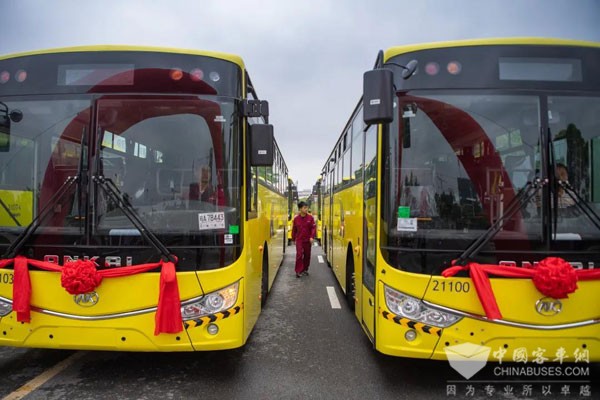 As one of the leading players in China's bus industry, Ankai is fully committed to providing greener and more convenient transportation services for passengers across the globe. So far, Ankai buses and coaches have successfully made their way to nearly 100 countries and regions across the globe. In addition, it has established a well-connected after-sales network and obtained ADR certificate from Australia, GCC certificate from the Gulf Region, DOT certificate from the USA, e/E-mark certificate from EU, GOST certificate from Russia.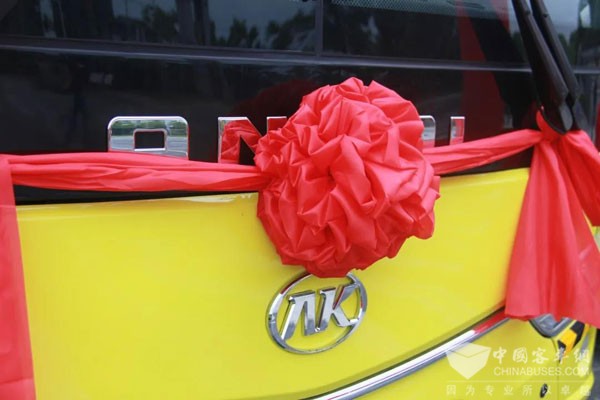 Source : www.chinabuses.org
Editor : Lucy
Views:6451
Tags: Ankai Saudi Arabia
Poster Press to save or share