567 Units Asiastar Buses Arrive in Saudi Arabia for Hajj
August 19,2019
Recently, 2019 Hajj: Pilgrimage to Mecca officially kicked off. 517 units Asiastar luxury buses and 50 units Asiastar three-door buses arrived in Saudi Arabia for service.
According to sources, this year's Hajj will last for 45 days and Muslims from over 70-plus countries and regions will pay their pilgrimage to Mecca.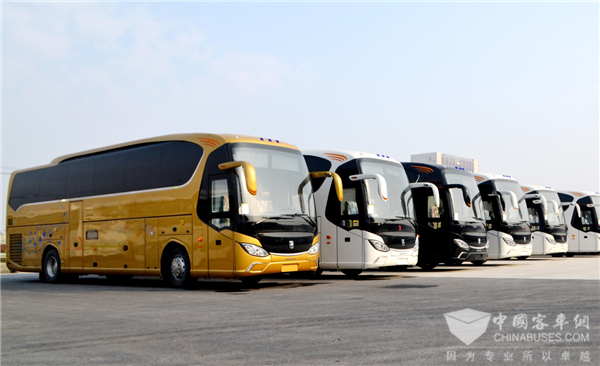 Asiastar luxury bus is equipped with Weichai WP10 engine, providing powerful and energy efficient power solutions. Adopting U-shaped monocoque body structure, the bus has greatly lowered its weight. Thanks to a number of state-of-art manufacturing technologies, the bus achieves high durability and high resilience. A host of travel amenities can be easily found on board, such as leather seats, water dispenser, foldable tables, refrigerator, toilet, etc.
The three-door Asiastar bus further facilitates boarding and disboarding for passengers. With electronic screens, the bus offers easily visible travel information for passengers.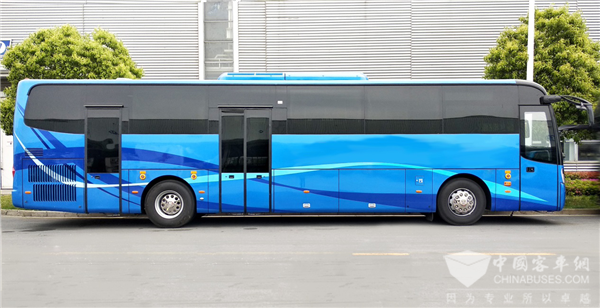 To further ensure the smooth operation of all Asiastar buses, the bus maker has already set up a warehouse and built a professional service team in the country.
Asiastar entered Saudi Arabia in 2015. This year alone, a total number of 621 units Asiastar buses have already been ordered by customers from Saudi Arabia. Despite the extremely harsh working conditions, Asiastar buses have been working smoothly in the country and are now synonymous with high reliability and high maneuverability.
Source : www.chinabuses.org
Editor : Lucy
Views:13966
Tags: Asiastar Saudi Arabia
Poster Press to save or share