Foton AUV Mobile Medical Cells Arrived in Syria for Operation
August 27,2018
On August 16, a handover ceremony was held in Damascus, Syria to mark the arrival of China Red Cross' aid materials to Syria, including two Foton AUV mobile medical cells and two ambulances, all of which are equipped with X-ray machines, ultrasound machines, defibrillators, long-distance diagnostic systems, etc. After their arrival, the mobile medical cells and ambulances will be immediately put into service, providing basic diagnostic services, operations, health checks, patient transfers, etc. to the locals.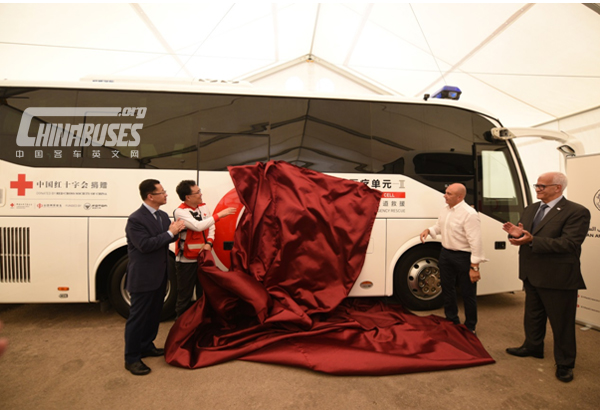 Officials from both China and Syria attended the hand-over ceremony
As the first batch of aid materials from China Red Cross to Syria, Foton AUV mobile medical cells and ambulances fully demonstrate the company's commitment to shouldering more social responsibilities and offering love and care to those people in need.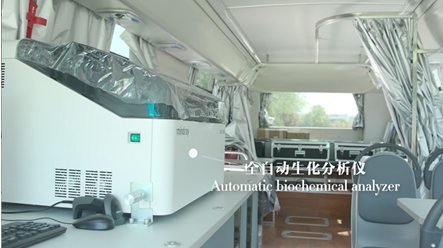 Automatic biochemical analyzer on Foton AUV medical care coaches
After the handover ceremony, Wang Qinglei, a technical engineer from Foton AUV received praise for delivering a great lecture on the usage and maintenance of mobile medical cells and ambulances to staff from Syrian Arab Red Crescent (SARC).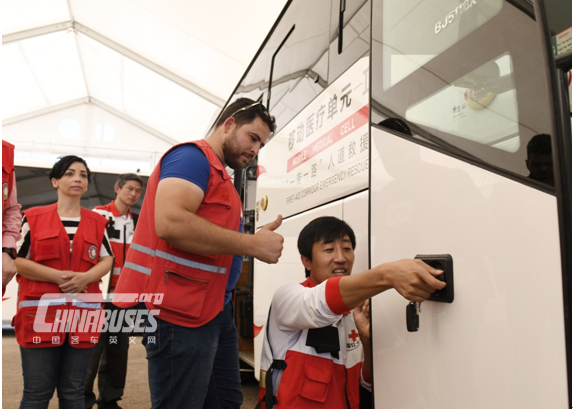 Wang Qinglei showed how to operate Foton AUV Medical Care Cells
From 2008 to 2012, Foton AUV donated some mobile medical cells to some poverty-stricken areas in Xinjiang, Qinghai and Inner Mongolia, making it much easier for locals to seek medical treatment. Foton AUV through its own endeavor makes even greater contributions to world peace and development.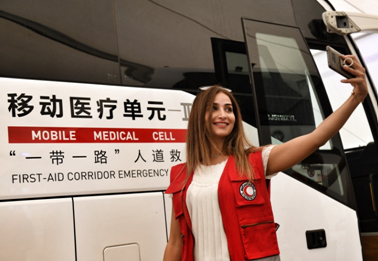 Members of SARC took a selfie in front of Foton AUV Mobile Medical Cell
Source : www.chinabuses.org
Views:4115
Poster Press to save or share