Yinlong Attends MENA Transport Congress & Exhibition 2018
April 25,2018
From April 23 to 25, MENA Transport Congress & Exhibition 2018 was held in Dubai, UAE. As a biennial event first launched in 2007, it has already grown as one of the most important exhibitions in the region. This year, it is hosted by Dubai Road & Transport Agency.
As one of the leading players in China's new energy vehicle industry, Yinlong brought a whole host of state-of-art products on display, including its 12-meter low-floor access electric city bus, recharging posts, and power storage units, etc.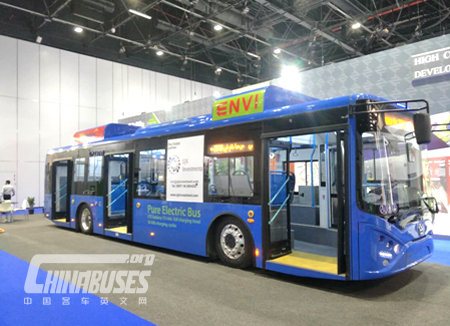 On the very first day of the exhibition, H.H. Sheikh Maktoum Al Maktoum, Assistant to UAE Premier paid a special visit to Yinlong's exhibition booth, showing a keen interest in the company's products.
As the economic and financial center in the Middle East, Dubai is also the most prosperous city in the region. Also known as the trade center in the Middle East and North Africa, the city usually see its temperatures jump to over 40℃ in summer.
Taking full consideration of the harsh working conditions in the city, Yinlong has rolled out a customized 12-meter low-floor access electric city bus. With its board just 340 millimeters above the ground, the vehicle achieves much higher stability and provides more comfortable traveling experience for passengers. In addition, it is highly maneuverable and has greatly improved its safety standards.
With just one step access, the bus has made travel much more convenient for those traveling in wheelchairs or baby strollers. What's more, its padded seats further improve the travel comforts for all passengers.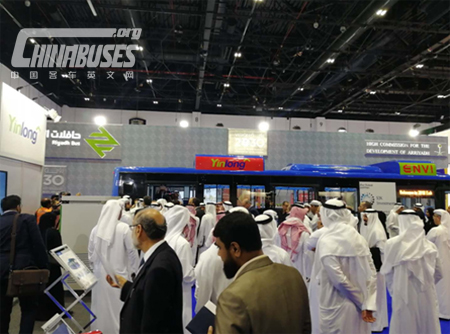 Equipped with Yinlong titanium batteries, the vehicle is able to work smoothly in temperatures ranging from -50℃ to +60℃. Plus, more powerful air-conditioning system is adopted to insulate passengers against the suffocating heat.
Thanks to its high environmental friendliness, high safety standards, much more travel comforts, and barrier-free access, Yinlong 12-meter low-floor access electric city bus has already been gaining increasing popularity in both domestic and international market.
In the future, Yinlong will continue to strengthen its efforts to expand its market presence in the overseas market.(www.chinabuses.org)
Source : www.chinabuses.org
Views:4334
Tags: Yinlong Electric Buses
Poster Press to save or share