King Long Double Decker Buses Make Their Way to Kuwait
March 01,2018
On February 14, 56 units King Long double-deckers officially started their journey from Xiamen to Kuwait, making their first entry of the vehicle in the country and marking a new milestone for the bus brand's overseas expansion.
As one of the ten largest oil producers in the world, Kuwait economy has been growing steadily in recent years. In comparison with its prosperous economy, its public transport system is lagging behind. Currently, subways are still non-existent in the country and most of its roads are in bad conditions. To make matters even worse, the buses in the country are far from being able to meet the travel needs for the local citizens.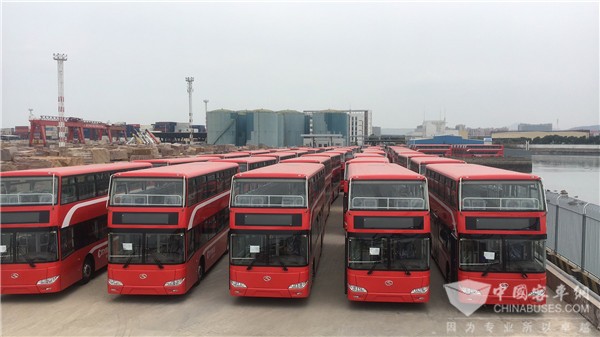 To improve the situation, Kuwait government has launched a series of programs. The delivery of 56 units King Long double-deckers is part of the government's efforts to further strengthen the loading capacity of the country's public transport system and provide more convenience for local citizens.
In Saudi Arabia and Iraq, two neighbouring countries of Kuwait, King Long has already built a formidable presence. Take Saudi Arabia for example, the number of King Long vehicles operating in the country exceeded 5,000 units in 2017. These vehicles, ranging from high-end coaches, school buses to city buses, have been running smoothly and providing great convenience for local citizens.
The fast expansion of King Long in the Middle East has given bus operators great confidence in Kuwait. "We have noticed the fast rising popularity of King Long. After a tour in Saudi Arabia and four visits to its production base in Xiamen, we have been deeply impressed by King Long's high quality products and its well-established service networks," said a manager of the bus operator in Kuwait. When they arrive in Kuwait, these King Long double-deckers will be immediately put into operation on several major bus routes, greatly improving the local public transport system. To ensure the smooth operation of these vehicles, King Long will send a special service team to Kuwait to provide training sessions for local drivers and maintenance workers.(www.chinabuses.org)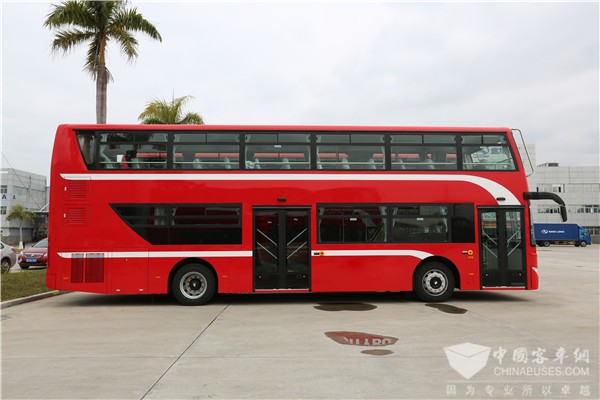 Source : www.chinabuses.org
Views:6803
Tags: King Long Double-decker bus Kuwait
Poster Press to save or share