Ankai Double Decker Bus Starts Commercial Operation in New Zealand
October 11,2017
After the United States, UK, France, UAE, and South Africa, Ankai double-decker tour bus recently started commercial operation in New Zealand, providing greener and more comfortable transport services for tourists from all over the world.
Located in South Pacific Ocean, New Zealand boasts abundant travel resources, including three world heritage sites, 14 national parks, three oceanic parks and hundreds of natural reserves. Every year, the country attracts millions of visitors.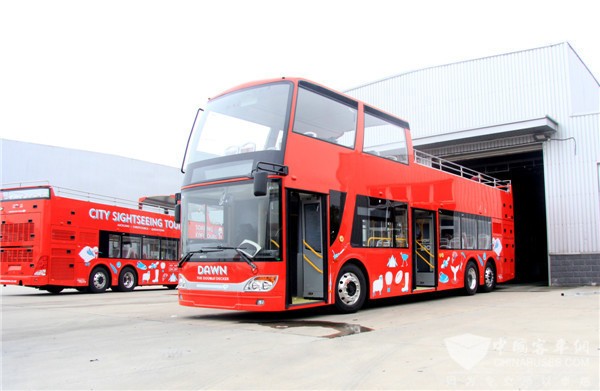 On March 27, China and New Zealand officially signed a Memorandum of Arrangements on Strengthening Cooperation on the Belt and Road Initiative. Grasping this enormous business opportunity, Ankai continues to strengthen its business presence in New Zealand. Its double-decker tour bus, offers passengers panoramic views outside the vehicle. Traveling between Auckland and Christchurch, Ankai double-decker tour buses are highly technologically advanced. Passengers will all enjoy a safer and more stable journey.
So far, Ankai has successfully made its way to over 60 countries and regions in the world. In 2017, it exported 500 units gas-powered city buses to Myanmar and 600 units A9 luxury coaches to Saudi Arabia.(www.chinabuses.org)
Source : www.chinabuses.org
Views:5737
Tags: Ankai New Zealand
Poster Press to save or share