Golden Dragon POLESTAR: Leading Revolution in Bus Industry
October 27,2020
China's bus makers have been entertaining new ideas that could shape the future of the global bus industry. However, COVID-19 has made this task all the more pressing. Golden Dragon's POLESTAR, which made its debut recently, represents a huge step forward for the bus industry, transforming buses from just a means of transportation to a mobile service terminal.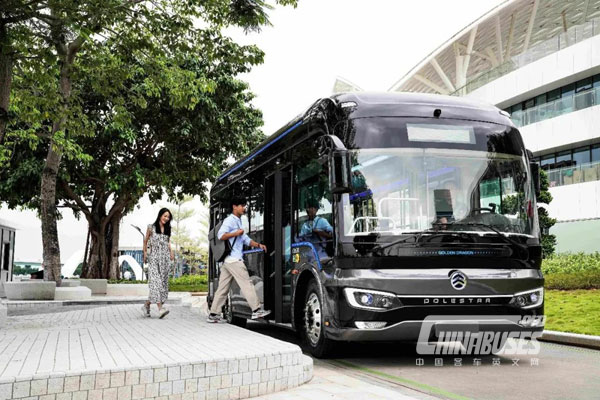 "With ever more choices available for people's daily travel, we have developed POLESTAR and aim to integrate our bus products and other services, creating new energy powered mobile service terminals", according to Shi Tianhua, General Engineer of Golden Dragon. More specifically, thanks to the advances of internet technologies, buses not only serve as a means of transportation, but also act as platforms for mobile office work, mobile cafes, mobile medical care, mobile shopping, mobile conferences and mobile control centers.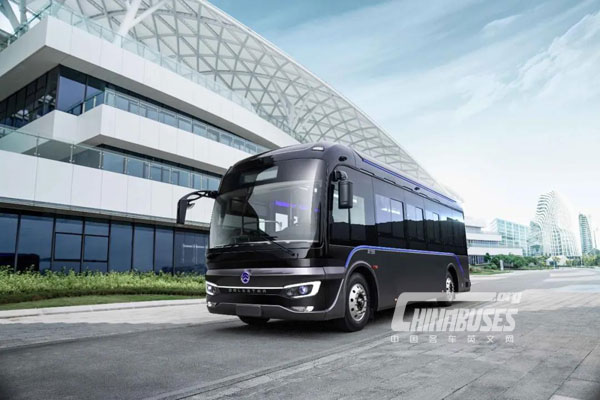 Based on such new concepts, Golden Dragon's POLESTAR is transforming itself from just a vehicle to a mobile commercial space readily to meet passengers' various service needs. By naming the bus POLESTAR, Golden Dragon hopes that it can blaze a new trail for the passenger transportation industry, creating a highly modular and highly applicable transportation+ platforms.
To suit different occasions and adapt to the varied passenger flows at different hours, POLESTAR can not only speed up the flow of people, but also act as a logistic vehicle to transport goods. It can also serve as a online shopping platform and a storage cabinet. With such ability to perform more tasks, the bus is more versatile and can be adaptable to various scenarios, like urban public transportation, urban logistic services, commuting services, tourist transportation, VIP reception, etc.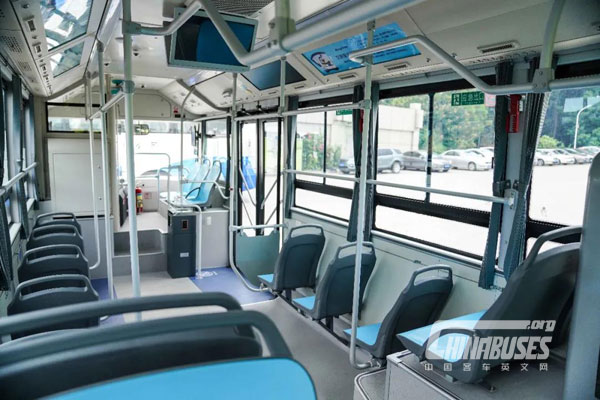 Apart from developing new energy buses, Golden Dragon has been working closely with enterprises from both upper and lower stream to promote the construction of recharging posts and other related infrastructure. "POLESTAR has freed itself from the traditional mode of competition in the bus industry and built itself on the new concept of Serving People on the Move. We are pleased that we could play a part in shaping a better future for the bus industry", adds Shi Tianhua.
Source : www.chinabuses.org
Editor : Isabella