50 Units Golden Dragon City Buses Arrive in Zimbabwe for Operation
July 30,2020
Despite the severe impacts of the COVID-19 pandemic, Golden Dragon has successfully managed to restore its production. Recently, the bus maker delivered 50 units city buses to Zimbabwe for operation.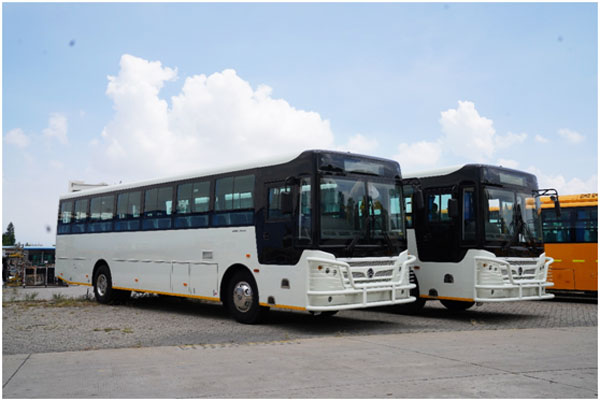 As a landlocked country in southeast Africa, Zimbabwe has been building a more convenient and efficient public transport network across the country.
Golden Dragon officially entered the country in 2015 and has its sales personnel stationed there. Apart from marketing buses, it has been assisting many cities across the country in planning bus routes, training bus drivers and selecting suitable vehicles. The minister of Transport from Zimbabwe also visited the headquarters of Golden Dragon in Xiamen twice. Currently, hundreds of Golden Dragon buses are operating smoothly in the country, providing convenient and comfortable travel services for local citizens.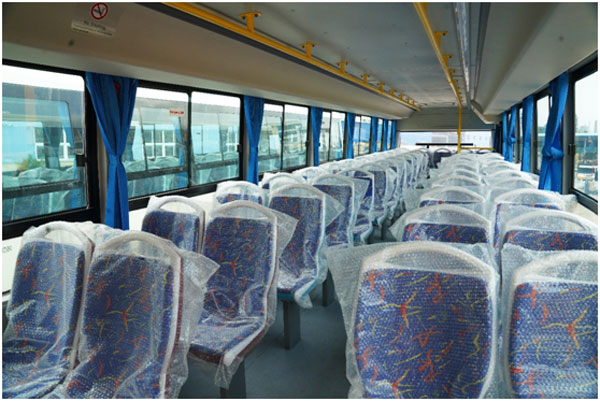 Since 2003, Golden Dragon officially entered the international market, aiming to serve more passengers across the globe. Thanks to its high quality products and heart-warming after-sales services, the bus maker has already established a solid reputation among many customers across the world. So far, it has set up 153 after-sales service centers in 78 countries and regions.
Source : www.chinabuses.org
Editor : Isabella
Tags: Golden Dragon Zimbabwe China buses