King Long Sold 7,066 Units Buses & Coaches in H1 2019
September 12,2019
According to the statistics, King Long sold 7,066 units buses and coaches in 52 countries and regions in the first half of 2019. In the same period, its export revenue went up by 36% year on year, reaching 1.236 billion RMB.
Take Saudi Arabia for example, King Long sold 870 units buses and coaches in the first six months this year. Thanks to the high reliability of its buses and their competitive prices as well as the company's unparalleled services, King Long has long become the leading bus brand in the passenger transportation market in Saudi Arabia. So far, King Long has delivered over 6,400 units buses & coaches to nearly 300 bus operators in the country.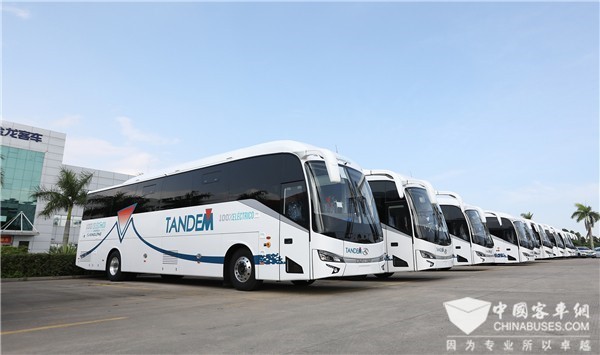 Fully demonstrating China's formidable strengths in the bus manufacturing industry, King Long has already established a solid reputation in the global market and has been providing greener and more convenient public transportation solutions for many countries and regions across the world.
In response to Chinese president Xi Jinping's call for the upgrading of China's manufacturing industry, King Long has been one of the pioneering players in going global.
"We are fully committed to providing better public transportation solutions for our global customers and we are determined to do the best job for our customers," said Ding Mingbing, Deputy Director of King Long Overseas Marketing Department.
"Our strengths lie not only in our high quality products and timely after-sales services, but also in our diversified products and customized features to meet bus operators' special demands," Mr. Ding added.
So far, King Long buses & coaches have already made their way to 136 countries and regions across the globe, playing a pivotal role in the local public transportation sector. Despite mounting pressure on China's export, the bus maker is fully prepared to further strengthen its overall competitiveness in the global market.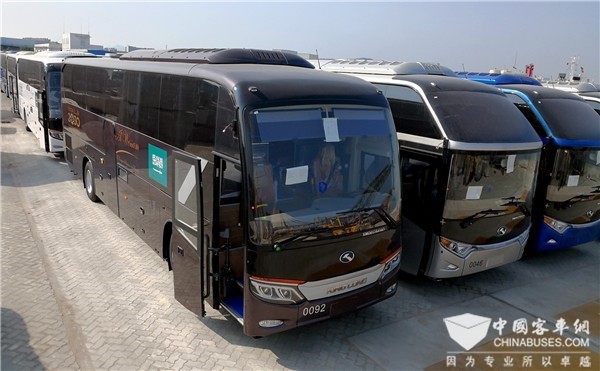 Source : www.chinabuses.org
Tags: King Long