Golden Dragon Buses & Coaches Serve 2019 CIFIT
September 10,2019
On September 8, 2019 China International Fair for Investment & Trade (CIFIT) officially kicked off in Xiamen, Fujian province. To ensure the smooth operation of the high-profile event, Xiamen-based Golden Dragon sent its fist products, including Navigator and ASTAR to serve distinguished guests from all over the world.
Targeted at the high-end market, Navigator has already established a solid reputation among some well-renowned bus operators in China. So far, it has already made its appearance at a number of major events, such as the Belt and Road Forum for International Cooperation, the Conference on Dialogue of Asia Civilizations, World Horticultural Expo, 2019 FIBA Basketball World Cup.
Measuring 6-meter in length, ASTAR electric bus is specially designed for the last-mile passenger transportation in urban areas. So far, it has already become a star bus in Fuzhou, Xiamen, Wuxi, Wenzhou, etc.
According to Golden Dragon, it has been serving CIFIT for 23 consecutive years. As one of the leading bus makers in China, Golden Dragon has already made its presence in over 120 countries and regions across the globe. In recent years, its popularity has been on a particularly fast rise in countries in Belt & Road regions.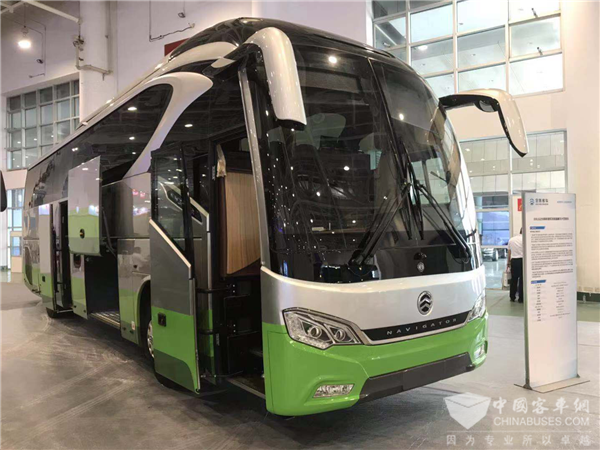 So far, Golden Dragon has delivered over 1,400 units buses, coaches and new energy city buses with Euro VI Emission Standards to Israel. In Saudi Arabia, Golden Dragon has already become the leading bus brand. In Pakistan, the bus maker has already secured some BRT construction projects. Recently, it secured an order of 138 units city buses for BRT construction projects in Dar es Salaam, the capital city of Tanzania. In addition, 100 units Golden Dragon city buses were sent to Syria for operation. As of 2018, over 20,000 units Golden Dragon light buses had been in operation in Egypt. In Gabon, 300 units Golden Dragon city buses with brand new intelligent systems recently ushered in a brand new era of public transportation for the country.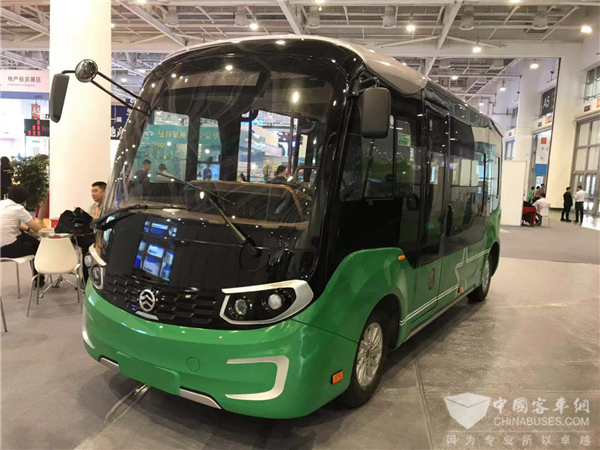 Source : www.chinabuses.org
Tags: Golden Dragon