10 Units King Long Buses Start Operation in Qiandao Lake
September 06,2019
Recently, 10 units King Long XMQ6112AY were delivered to Qiandao Lake Scenic Area in Zhejiang province for operation. After their arrival, they were immediately put into service for providing transportation services to tourists traveling between Qiandaohu High-speed Railway Station and the scenic area.
Chun'an Qiandaohu Travel Group Passenger Transportation Co., Ltd., the bus operator, is committed to providing high-standard and customized transportation services to tourists.
With a uniquely attractive appearance, XMQ6112 provides spacious room for each passenger and is able to load 47+1 passengers. So far this year, the bus, with a brand new look, has already made its way to Tianjin, Chengdu and Fuzhou, etc.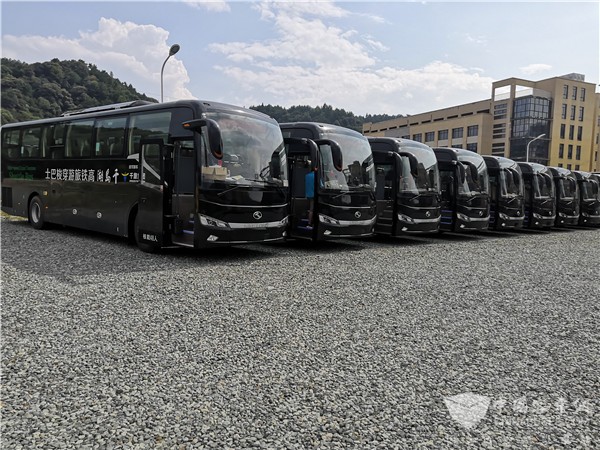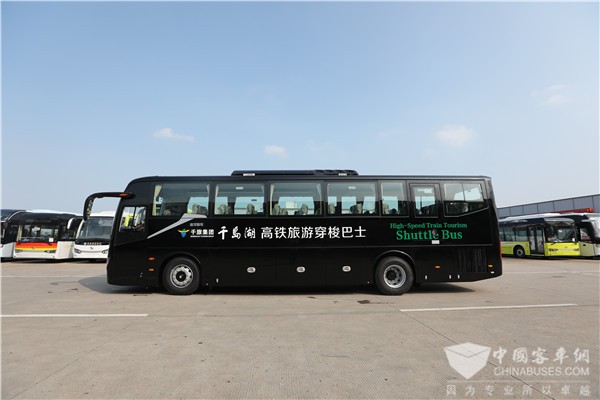 Source : www.chinabuses.org
Editor : Lucy
Tags: King Long