King Long Buses Serve Pacific Ocean Games
July 29,2019
Recently, the 16th Pacific Ocean Games was held in Apia, the capital city of Samoa. To ensure the smooth operation of the games, China donated 26 units King Long buses to the country to provide greener and more convenient transportation services for athletes and referees, etc.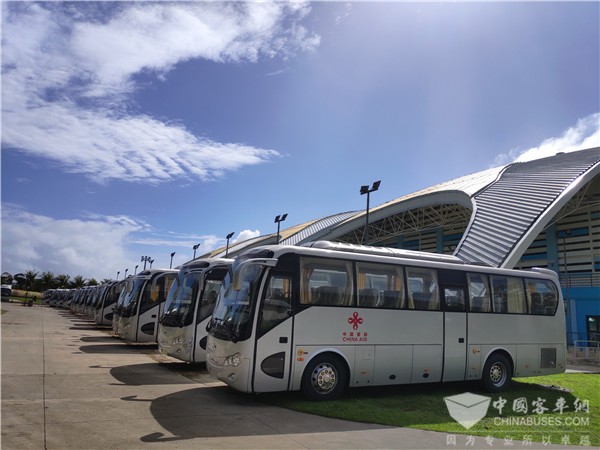 Despite the harsh road conditions, King Long buses have delivered impressive performances, leaving an indelible impression on all athletes. With more comfortable seats and more space, all passengers had wonderful travel experiences.
As a country without railways, road transportation plays a significant role in the island country. During the two-week long sports event, the 26 units King Long buses were put into service in three different routes. A special service team was also sent to the country to provide the around-the-clock service.
In recent years, King Long has served a number of high-profile events across the world. In December last year, 85 units King Long buses provided transportation services at APEC Summit at Papua New Guinea. In addition, they accomplished important transportation tasks at BRICKS Summit in Xiamen, FIFA World Cup in Russia and China's First Import Expo, fully showcasing the formidable strengths of China's bus manufacturing industry.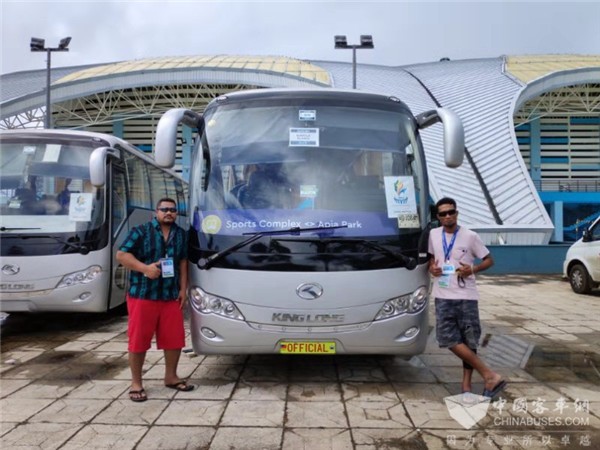 Source : www.chinabuses.org
Tags: King Long