The UK and USA customers favor Wuzhoulong hybrid Double Decker bus
July 27,2012

www.chinabuses.org: On July 4 - 5, four visitors from UK and the USA visited Wuzhoulong Group headquarters in Shenzhen. Zhulin, the deputy general manager of Wuzhoulong International Business Company received them.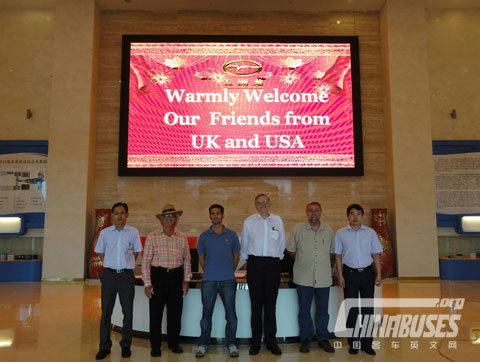 Group with UK and USA customer

The UK and USA visitors showed strong interest in hybrid double-decker bus, after they seriously discussed with Wuzhoulong engineers on technical issues in detail, the visitors themselves had a trial travel on No. 233 lines of Shenzhen Bus Group to take a journey on Wuzhoulong hybrid double-decker bus. On the morning of 5th, the vistors also took on Wuzhoulong hybrid double-decker bus in the station of Guangzhou-Shenzhen Hotel and finished their experience journey after nearly two hours' visiting. After visiting, they spoke highly of the buses and discussed with Mr. Zhu the cooperation feasibility in importing the buses to Europe and United States markets. Now based on market requirements, they confirmed detailed configuration and discussed next cooperation way.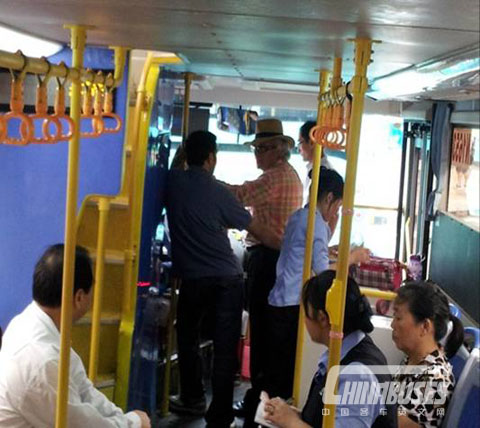 UK and USA customer visiting hybrid double-decker bus

As the unique one hybrid double-decker bus in China, Wuzhoulong hybrid double-decker buses are favored by domestic and overseas customers, especially since it has served from 2011 Shenzhen Universiade, also has been subject to constant praise of the Shenzhen bus companies and the citizens.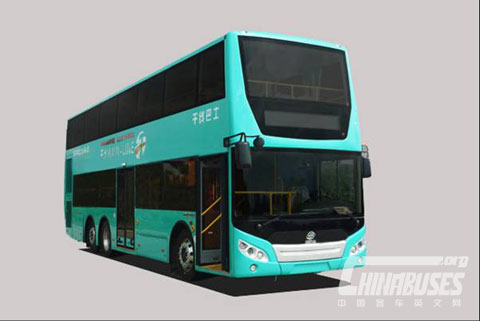 The unique one hybrid double-decker bus FDG6120HEVS in China
Source : www.chinabuses.org
Editor : Vivi
Views:3225
Poster Press to save or share