Foton AUV Sets New Ambitious Targets
November 08,2023
On November 4, Foton AUV hosted 2023 Beijing International Youth Innovation Development Forum & New Energy Intelligent Vehicle Forum Hydrogen Energy Sub-Forum. Over 150 distinguished guests and media journalists attended the two forums. Aiming at pooling the global innovative forces, the forums are playing a vital role in promoting the applications of key hydrogen energy technologies in many areas.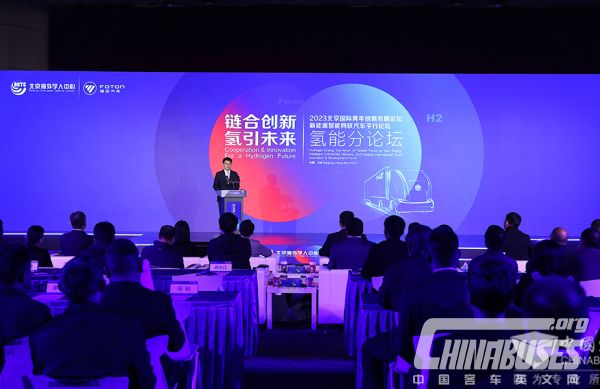 As one of the pioneers in China's new energy commercial vehicle industry, Foton AUV officially launched the research and development of hydrogen powered vehicles in 2006. In less than two decades, its hydrogen fuel cell vehicles have been widely used in a number of fields, including public transportation, heavy-duty transportation, medium- and long-distance transportation, business reception.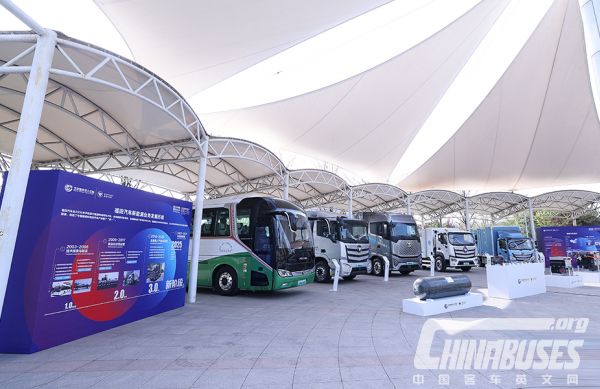 Earlier this year, Foton AUV made some strategic readjustments, further diversifying its product line and providing greener and more energy efficient transportation solutions for customers across the globe. It aims to increase the penetration rate of its new energy vehicle to 20% by 2025 and 50% by 2030. To achieve these goals, the company has rolled out a series of plans in talent development, retention, assessment and exchanges.
During the two forums, a number of hydrogen powered vehicles were put on display, including the world's first hydrogen fuel cell heavy-duty truck, 4.5-ton hydrogen fuel cell refrigerating vehicle, 49-ton liquid hydrogen heavy-duty truck, hydrogen fuel cell bus BJ6112, 4.5-ton hydrogen fuel cell logistic vehicle and 42-ton hydrogen fuel cell heavy-duty truck.
Source : www.chinabuses.org
Editor : Lucy
Views:4789
Tags: Foton AUV new energy intelligent
Poster Press to save or share