Golden Dragon to Showcase New Technologies & Bus Products at Busworld Europe 2023
September 28,2023
As the most renowned bus exhibition in the world, Busworld Europe 2023 is scheduled to officially kick off from October, 7 and will last till 12. Just like the ones in the previous years, this year's exhibition will gather all major bus makers from all over the globe, providing a rare opportunity to feel the pulse of the world's bus industry.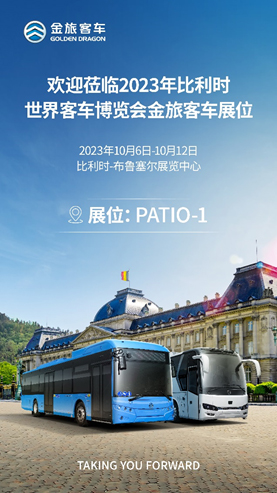 Golden Dragon will be attending the exhibition at PATIO-1, Brussels Exhibition Center, Belgium, showcasing its new technologies and bus products. Its electric buses, including Pivot series electric city buses and Triumph travel coach will be put on display.
Equipped with LFP batteries and permanent magnetic synchronous electric motor, Pivot electric city bus is able to drive over 500 km continuously after being fully recharged. Pivot E12, for example, is able to load 120 passengers at most. Its spacious room on board allows passengers to better enjoy their trips in urban areas. With meticulous attention to the safety of its batteries and high-voltage cables, Pivot E12 reaches IP68 and is readily adaptable to various harsh working environment. In addition, its BMS monitors its battery system in real-time. When high temperatures or smoke occur, it will automatically sound the alarm and activate the fire extinguishers.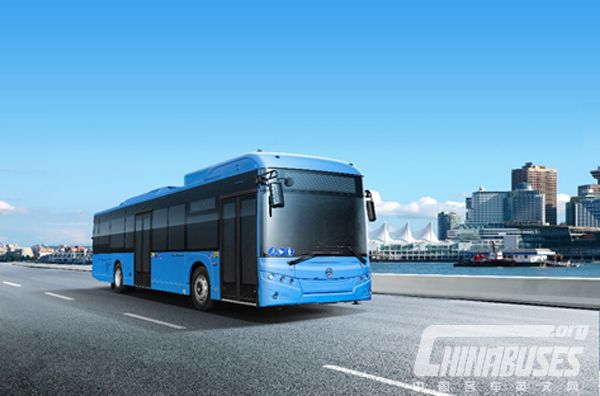 Triumph luxury travel coach entirely powered by electricity is set to be a big star at this year's exhibition. Thanks to its CMF design, the coach possesses a uniquely elegant appearance. All its LED lights contribute to creating a cosy environment for passengers and helping the coach drivers have clearer views both in front and at the back of the vehicle. The advanced NVH and noise-insulation materials help create a more quiet traveling environment for passengers. The driver's cockpit, which makes long-distance driving no longer a bore is another highlight of Triumph. According to Golden Dragon, the coach is fully in compliance with R.29 driving area protection regulations. Its enclosed and integrated body structure with light-weight materials make the coach highly resilient, which further improves its overall safety standards.
As one of the leading players in China's bus industry, Golden Dragon obtained WVTA in 2008, the first bus maker in China to make such an impressive achievement. Committed to providing greener and more energy efficient public transportation solutions for its customers through technological innovations, Golden Dragon has earned a solid reputation in the overseas market.
Source : www.chinabuses.org
Editor : Lucy
Views:7212
Poster Press to save or share